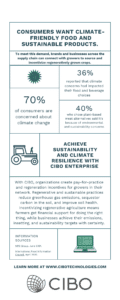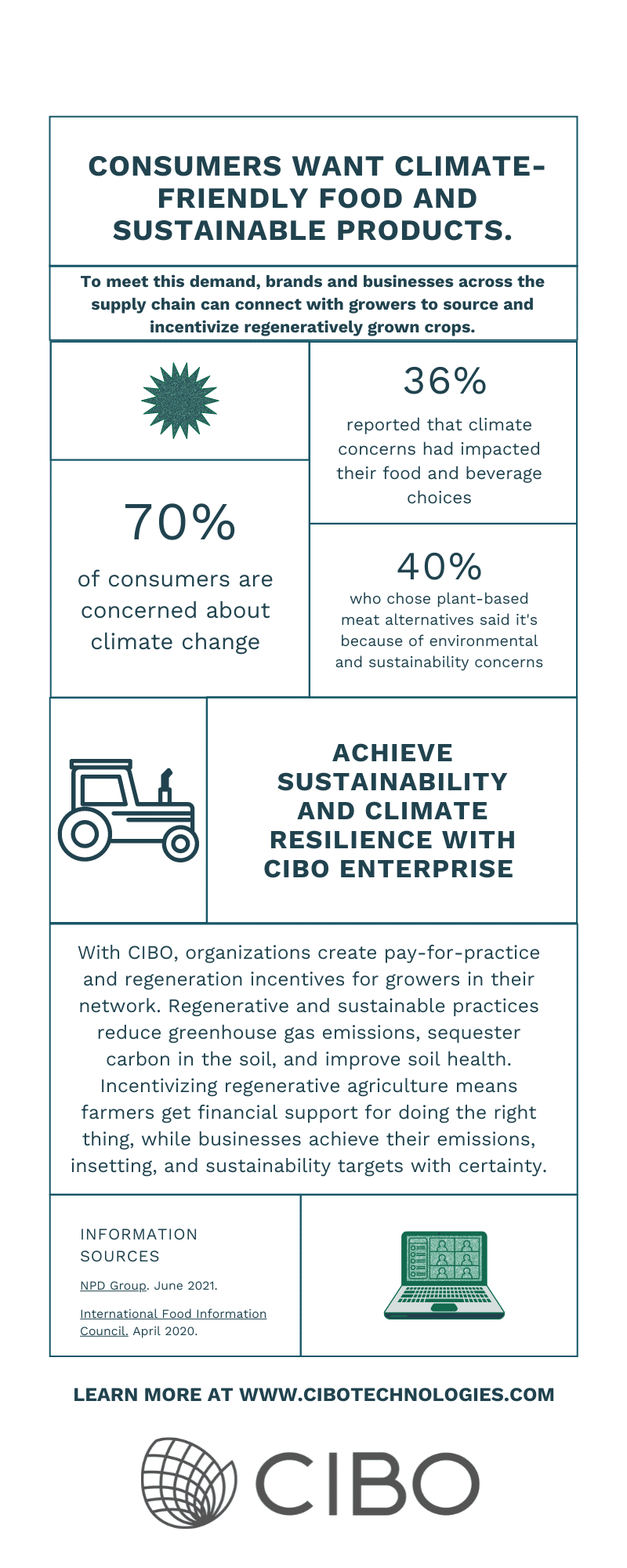 To meet the new consumer demand for climate-friendly food and sustainable products, brands and businesses across the supply chain can connect with growers to source and incentivize regeneratively grown crops.
Some key facts that support this:
70% of consumers are concerned about climate change
36% reported that climate concerns had impacted their food and beverage choices
40% of those who chose plant-based meat alternatives said it's because of environmental and sustainability concerns
With CIBO, organizations create pay-for-practice and regeneration incentives for growers in their network. Regenerative and sustainable practices reduce greenhouse gas emissions, sequester carbon in the soil, and improve soil health. Incentivizing regenerative agriculture means farmers get financial support for doing the right thing, while businesses achieve their emissions, insetting, and sustainability targets with certainty.
Download the Infographic on Sustainability and Climate Resilience