Track, Reduce and Report on Scope 3 Emissions with CIBO Impact
Incorporate CIBO's breakthrough approach to scaling and accelerating regenerative agriculture into your business.
CIBO Impact Helps Companies Bring Scope 3 Emissions Programs to Life
Companies with agricultural products in their supply chains know the importance of reducing Scope 3 emissions in the field and on the farm. CIBO Impact delivers complete capabilities to bring Scope 3 programs to life. Reach your net-zero goals from target setting to emissions accounting, from project design to enrolling acres, from baselining to verifying interventions and reporting on results year over year.
Download the Brochure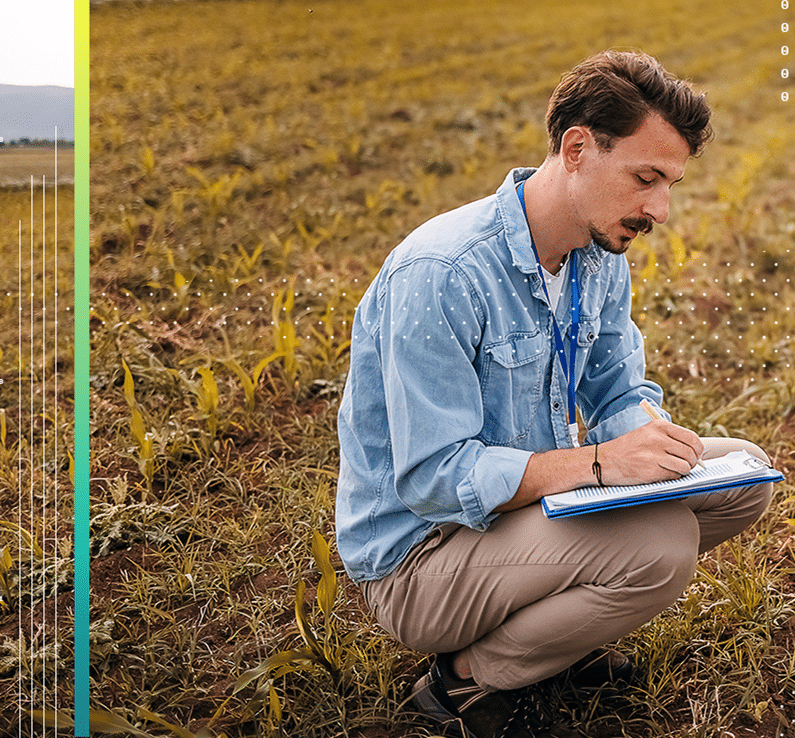 CIBO's Scope 3 solution is aligned with developing standards such as the Greenhouse Gas Protocol's Land Sector and Removals Guidance (GHGP LSRG) and the Science Based Targets Initiative's Forest, Land, and Agriculture Guidance (SBTi FLAG). Our team follows these emerging standards and can help our customers implement solutions to meet their requirements.
Read the eBook to Learn More
Let's talk!
See how to efficiently manage your Scope 3 reduction programs with CIBO.
Request a Meeting
4 Steps to Deploying Scope 3 Programs on CIBO Impact
The CIBO Programs Engine equips you to rapidly develop, deliver and manage all types of practice incentive, regeneration and carbon programs for your growers. Whether reducing Scope 3 emissions, generating carbon offsets or sourcing regenerative or low CI grain, the CIBO Programs Engine simplifies the process for sponsors and growers alike.
Download the Infographic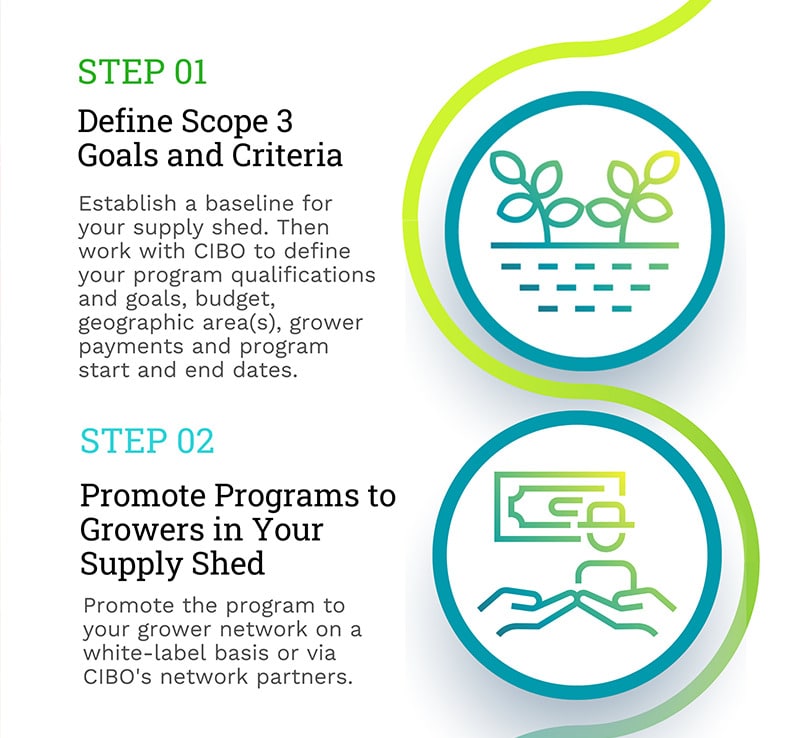 The Current State of Net-Zero Target Setting and Accounting in Agriculture
Globally, we must halve our emissions by 2030 and be net zero by 2050 to reach a 1.5 degree C greenhouse gas (GHG) reduction pathway. But how do individual companies in the land sector, specifically those managing agricultural lands or sourcing from those lands, measure the carbon footprint they want to reduce? How should they measure and report their starting place so they can confidently demonstrate progress?
The answer requires a consistent process in measuring and reporting GHG emissions over time. Today, decarbonizing the agricultural supply chain is addressed by voluntary standards. However, these approaches for the land sector are new and still evolving. Dive into our eBook to find out the current state, and what agricultural land sector organizations need to know to navigate the changing landscape of Scope 3 GHG accounting.
Read the eBook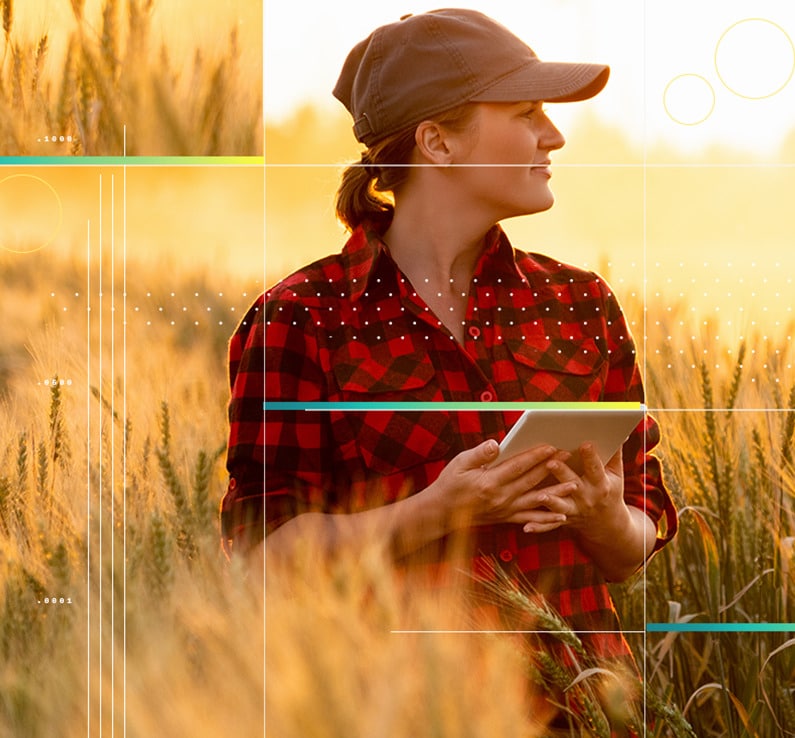 Scope 3 FAQ

Get the answers to some of the most commonly asked questions about Scope 3 reductions.
Learn More
What is the Corporate Agriculture Net-Zero Journey
CIBO Impact meets the needs of enterprises as well as the suppliers and growers they engage as they implement their corporate emission reduction plans. Download our infographic for a step by step approach.
Download the Infographic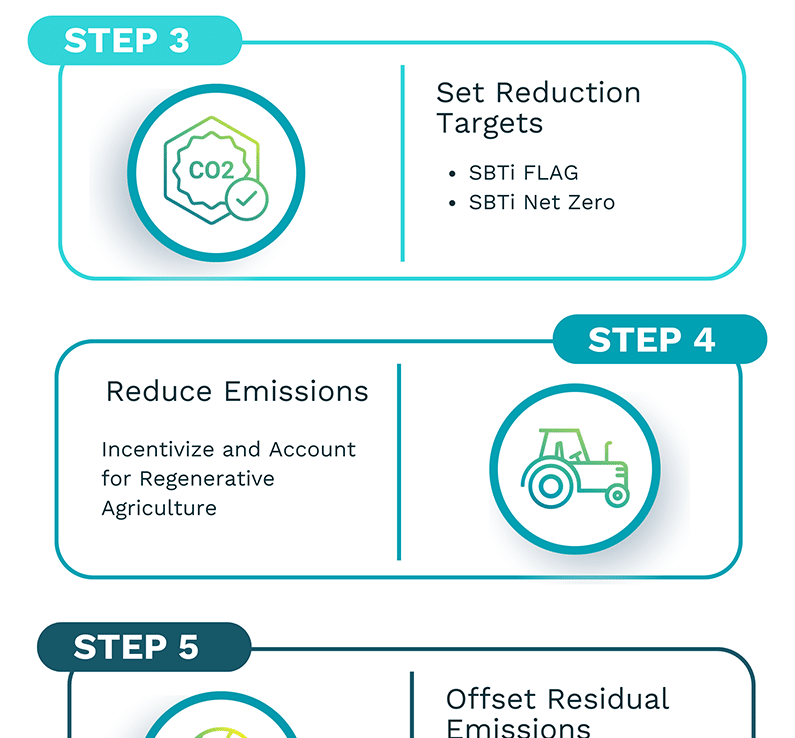 Bring Carbon & Climate Programs to Life with CIBO Impact
See how to turn Scope 3 commitments into action plans
Request a Demo