Reduce Your Carbon Footprint
Any industry can become carbon neutral by buying verified Carbon Credits from American farmers.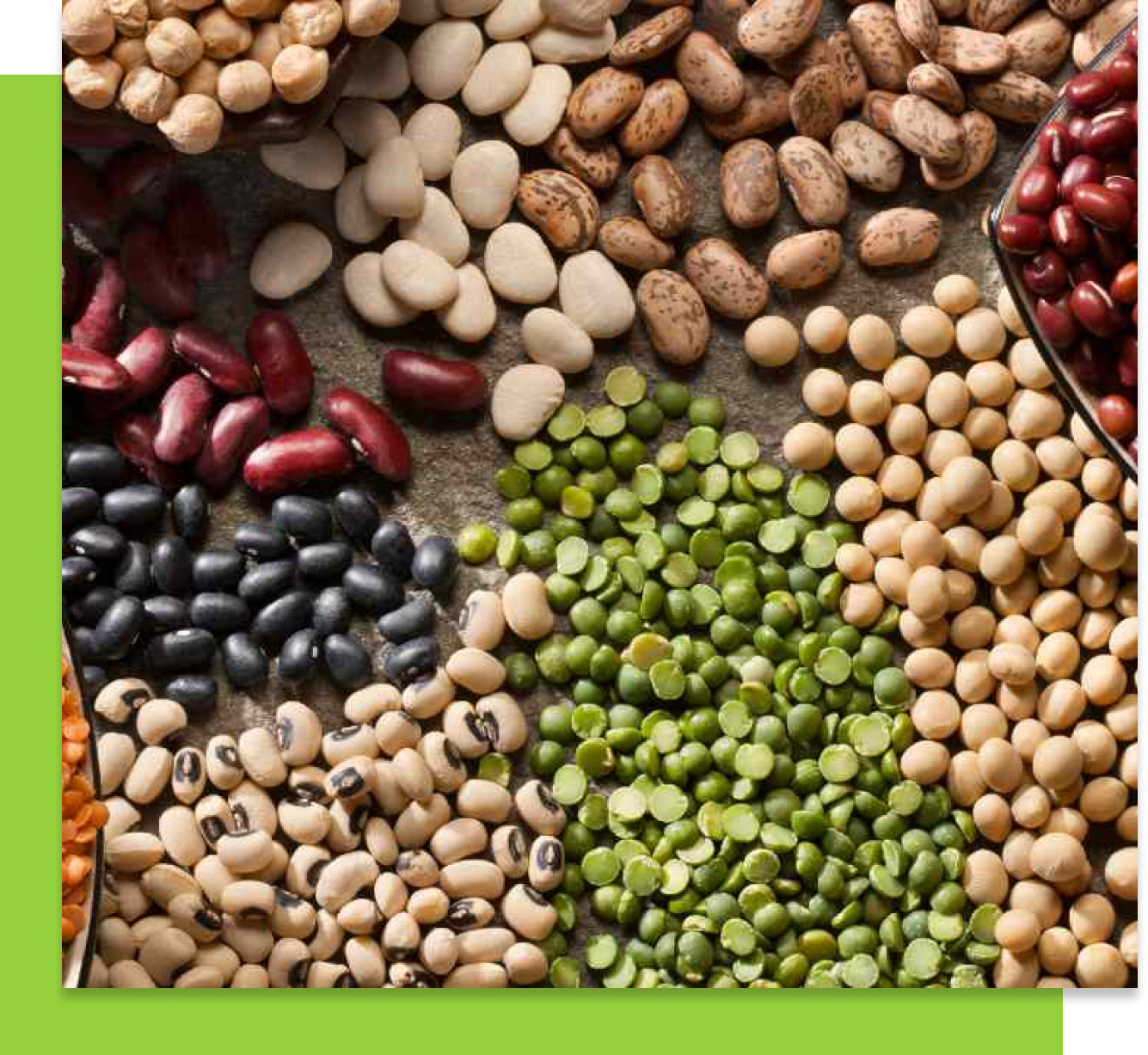 How to Meet Demand for Sustainably Grown Ingredients
Build climate-friendly foods and sustainably sourced products more effectively.
Identify and manage grower relationships
Create incentive programs for regenerative practices
Monitor and verify practices for plant-based protein ingredient
Build a climate-resilient supply chain
LEARN MORE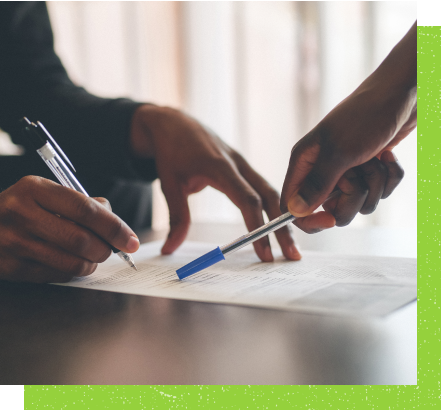 How Financial Services can Leverage Carbon Credits
Evaluate land risk and prospect new customers much more easily and accurately.
Enables organizations to purchase credits in bulk at set price or bid, or pre-order
Complete transparency with a direct view to the actual fields
Can be operated on specific portfolios of land on behalf of a commercial buyer or sponsor
Can pay to incent behaviors rather than buy credits
START A CONVERSATION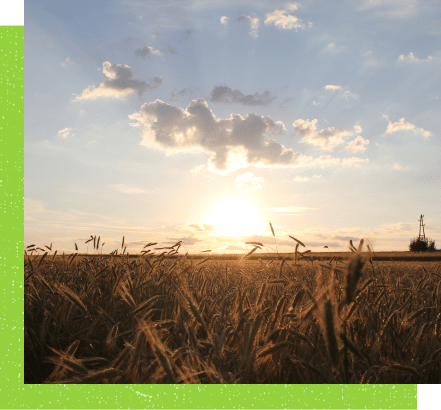 Building Carbon Credits into your Investment Strategy
Investors can follow-through on carbon reduction commitments by joining the CIBO marketplace for direct access to carbon credits generated by farmers.
Gain transparency with a direct view to the actual fields and operators.
Purchase credits in bulk at set price or bid.
Fields enrolled in the carbon program can be scaled from a specific field to nationally available land.
START A CONVERSATION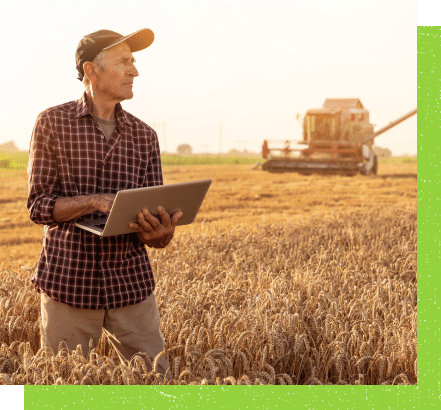 Adding Carbon Credits to Large Land Operations
Improve and distinguish your customer service with richer land information and more accurate comps about the land parcels you sell.
Enjoy easy access to detailed, objective information about a land parcel from a single technology platform.
Provide richer land details to clients without having to first obtain them from land owners.
Discover which practices will make fields more productive and sustainable.
START A CONVERSATION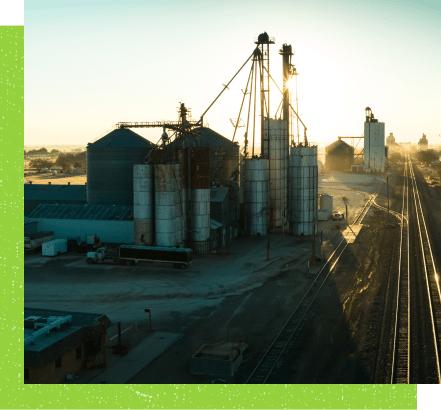 How Consumer Goods Companies can Go Carbon Neutral
Scale regenerative agriculture across your supply chain to help all CPG products in your portfolio go green.
Directly incent farmer-partners for regenerative practices, and/or enroll them in the carbon marketplace.
Calculate the footprint of your supply chain, customer base, or owned land.
Reduce the greenhouse gas emissions and understand the environmental impact of prospective land.
LEARN MORE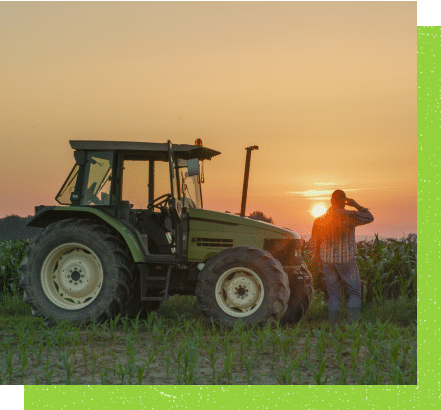 Opportunities for Agriculture Retailers to use Carbon Credits
Grow sales and increase customer retention more effectively than what you can do with traditional methods.
Better serve customers by giving them increased knowledge about operating their land.
Prospect new clients more deeply in order to deliver customized offerings that resonate with them.
Monitor the sustainable practices of farms within your portfolio.
START A CONVERSATION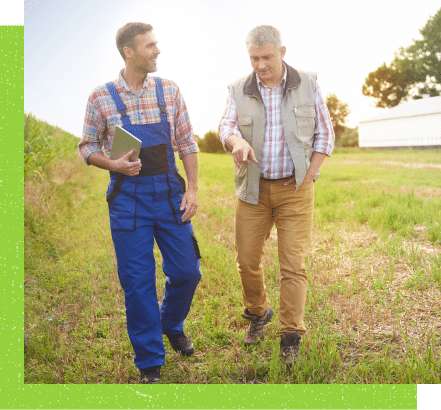 Making Carbon Credits a Priority in your REIT Portfolio
Understand the current impact as well as potential improvement based on new practices on your real estate investments.
Quantify the footprint of an entire food production system and its total carbon offset potential.
Efficiently track and manage growers and fields enrolled in carbon offset programs.
Receive automated notifications on events impacting the portfolio and communicate with operators through app notifications.
START A CONVERSATION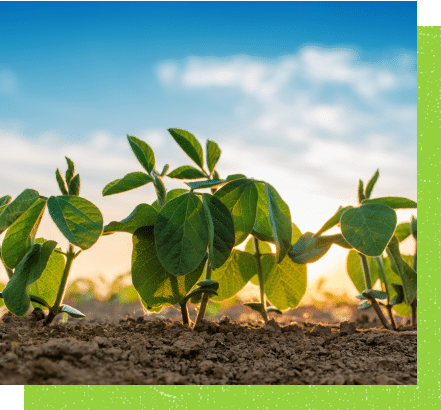 How Carbon Credits can Drive Clean Energy
Help your energy supply chain become part of the climate solution by supporting the growers investing in regenerative farming.
Buy carbon credits directly from sustainable growers.
Find out the sustainable actions of fields within your supply chain.
Monitor and evaluate the farms and fields where you are buying carbon credits.
START A CONVERSATION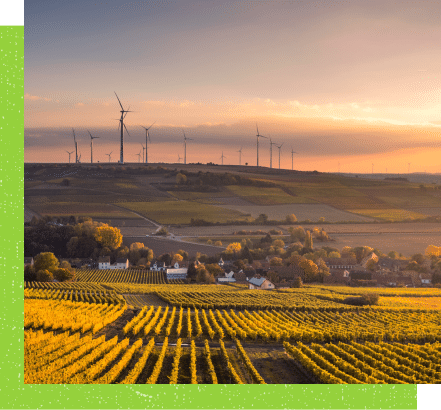 Government Programs Go Green
Understand the carbon footprint of farming under various management practices, efficiently verify those practices, and incent growers for regenerative management.
Understand the carbon footprint of farming under various management practices.
Verify practices, and incent growers for regenerative management with payments, discounts or carbon purchases
Understand and manage portfolios, including their suppliers, owners or operators across the US
START A CONVERSATION
Get started
Schedule a meeting to get started.
Contact Us