Create Farm-Focused Sustainability Programs With Confidence
CIBO is on a mission to accelerate regenerative agriculture. We bring together science, technology, and the most advanced programs engine to enable and scale your programs. From Scope 3 reporting to Verra-verified carbon credits to grower incentive programs, CIBO Impact provides a comprehensive grower-friendly platform to support your initiatives.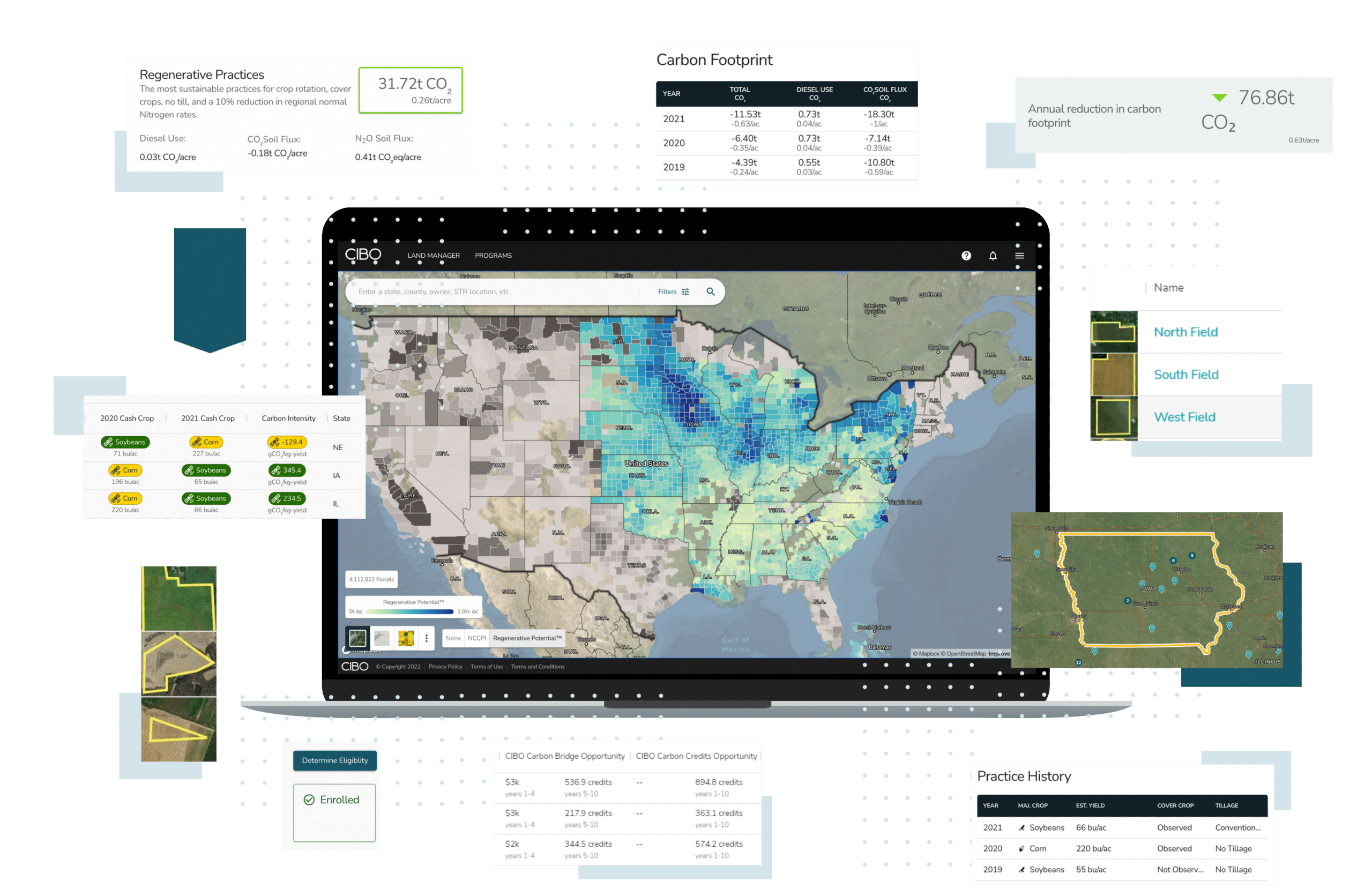 Learn How It Works
Power Regenerative Agriculture Programs
CIBO supports the goals of our partners by leveraging our scaled software platform to develop, deploy and manage sustainability programs.
Learn More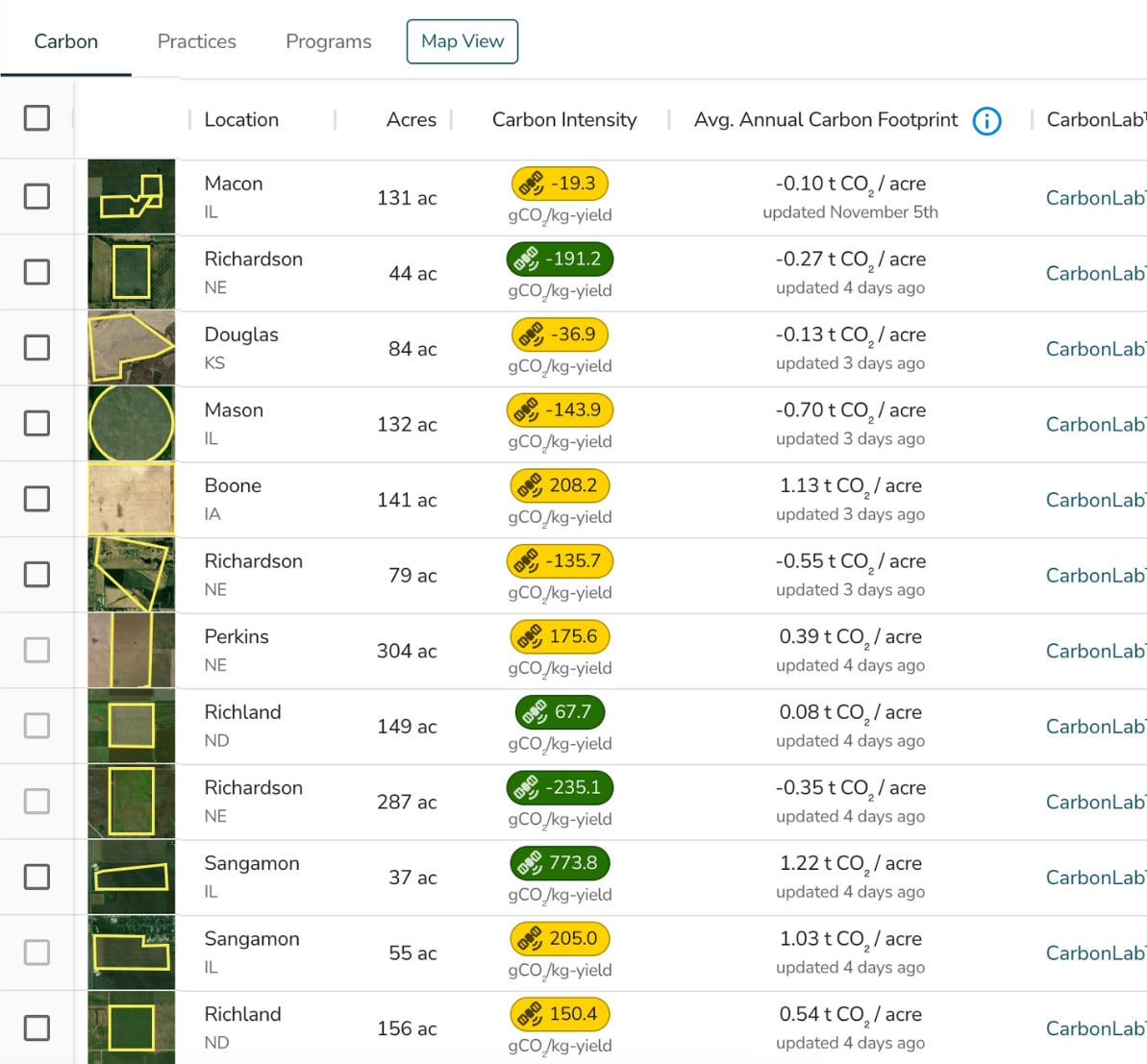 Rapidly Deliver Grower Incentive Programs
The CIBO Programs Engine provides rapid program matching, pre-qualification, opportunity sizing  and enrollment through a convenient user experience that makes it easy for growers to participate in programs and convenient for enterprises to find, engage and pay growers.
Learn More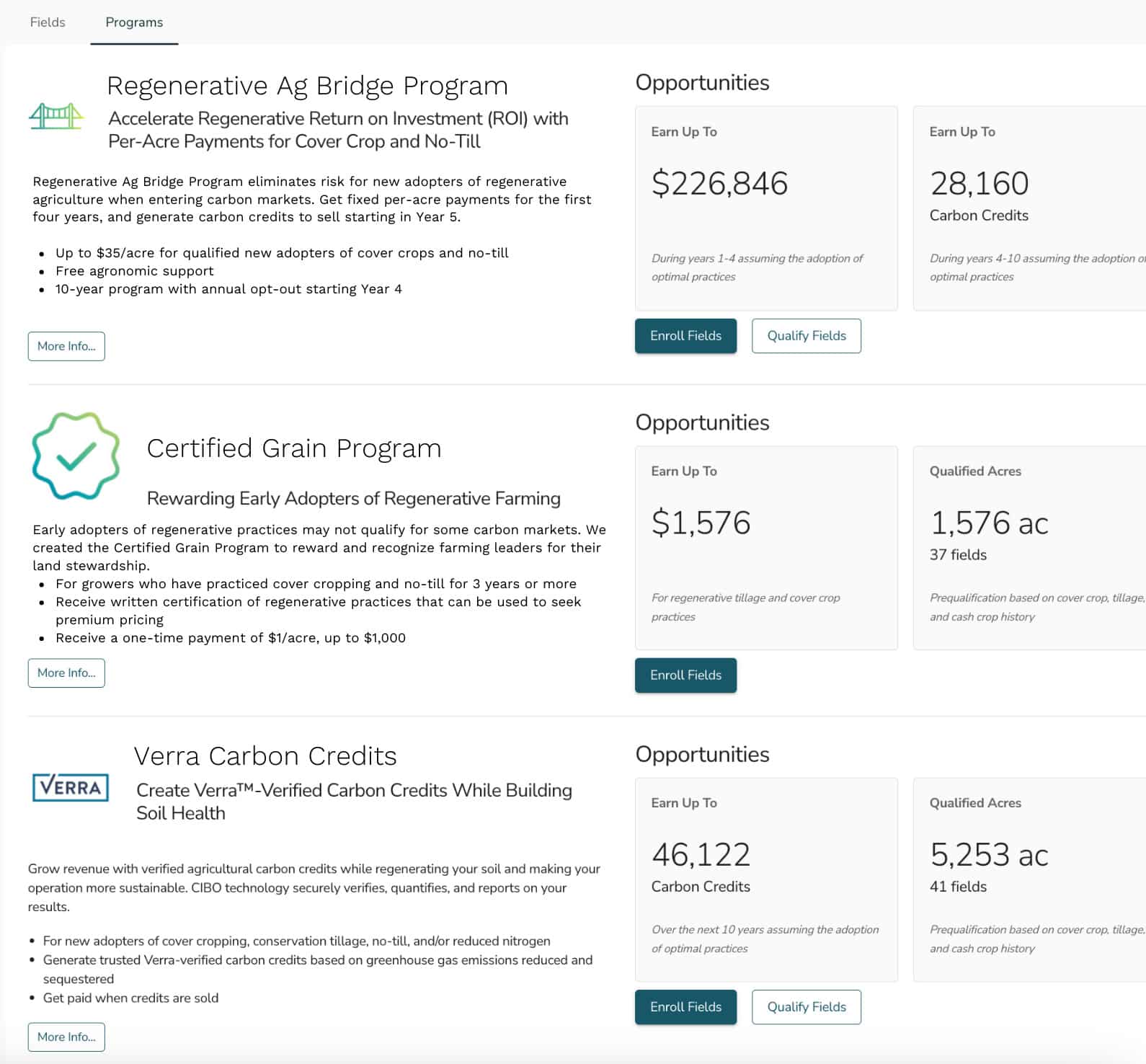 Verify Practices Without Stepping Foot on the Ground
CIBO's remote vision technology and AI-driven inference engine determine practice history, including tillage and cover cropping, and verify newly adopted practices in compliance with program requirements. Report on key data and program results, such as acres enrolled and emissions reductions.
Learn More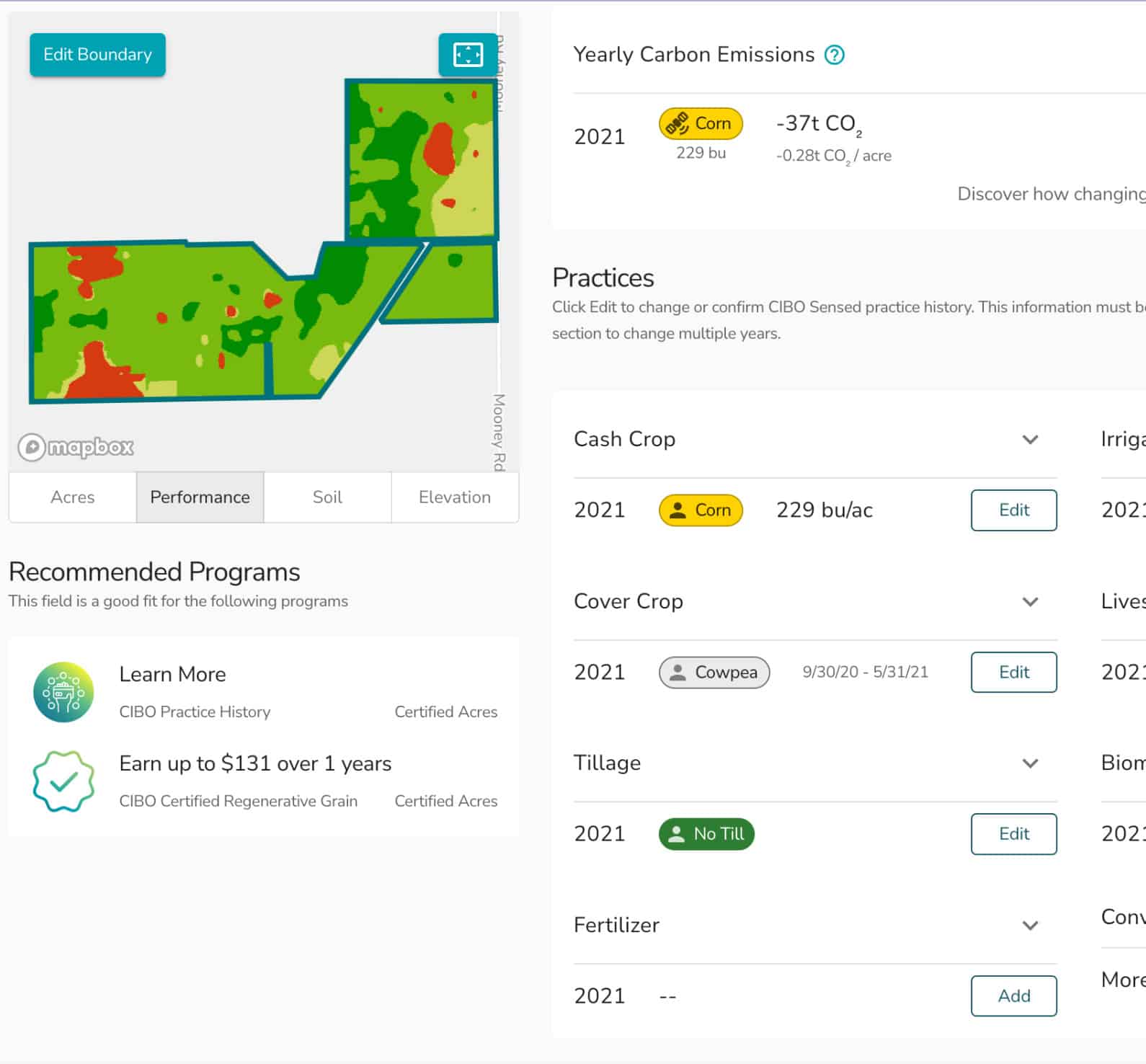 Understand Practices and their Impact at Scale
Supply shed-level analysis capabilities support annual greenhouse gas inventories, target setting, reduction efforts and voluntary reporting requirements. Display total emissions, carbon intensity and practice adoption rates across standardized and user-defined supply sheds. View cash crop, cover crop, tillage, total emissions, carbon intensity and regenerative potential. Perform what-if analysis on the impact of new practice adoption to see how incentive programs can help achieve carbon reduction and regenerative adoption targets.
Learn More