The CIBO Platform
CIBO is an advanced software platform company that helps enterprises scale their grower-focused initiatives and deliver on their sustainability goals and climate commitments.
CIBO powers regenerative ag initiatives of grower-focused food, fiber, feed, fuel and other ag companies ready to meet their carbon and sustainability commitments. We achieve the goals of our partners by leveraging our scaled software platform to develop, deploy and manage sustainability programs. We combine advanced, science-based, ecosystem modeling, AI-enhanced computer vision, MRV capabilities, and the most complete program engine to connect growers, enterprises and supply chain ecosystems.
Computer Vision
CIBO leverages satellite imagery and AI-enhanced machine learning to verify field-level historical and in-season management practices.
Ecosystem Simulation
The SALUS model utilizes a systems-based approach to crop and environmental modeling to simulate real-world and theoretical scenarios.
Practice Inferences
Public and proprietary data combine to infer practices that computer vision is unable to determine (e.g., fertilizer amount), or where available satellite imagery is limited.
Scaled Model Runs
Integrating the SALUS model with computer vision and practice inferences creates a powerful simulation tool that can run millions of scenarios to quantify current and potential emissions factors of fields, portfolios and supply sheds.
Geospatial Data Warehouse
Searchable database of parcel and field boundaries coupled with pre-run simulations enables users to retrieve CIBO metrics for a given area of land in real-time.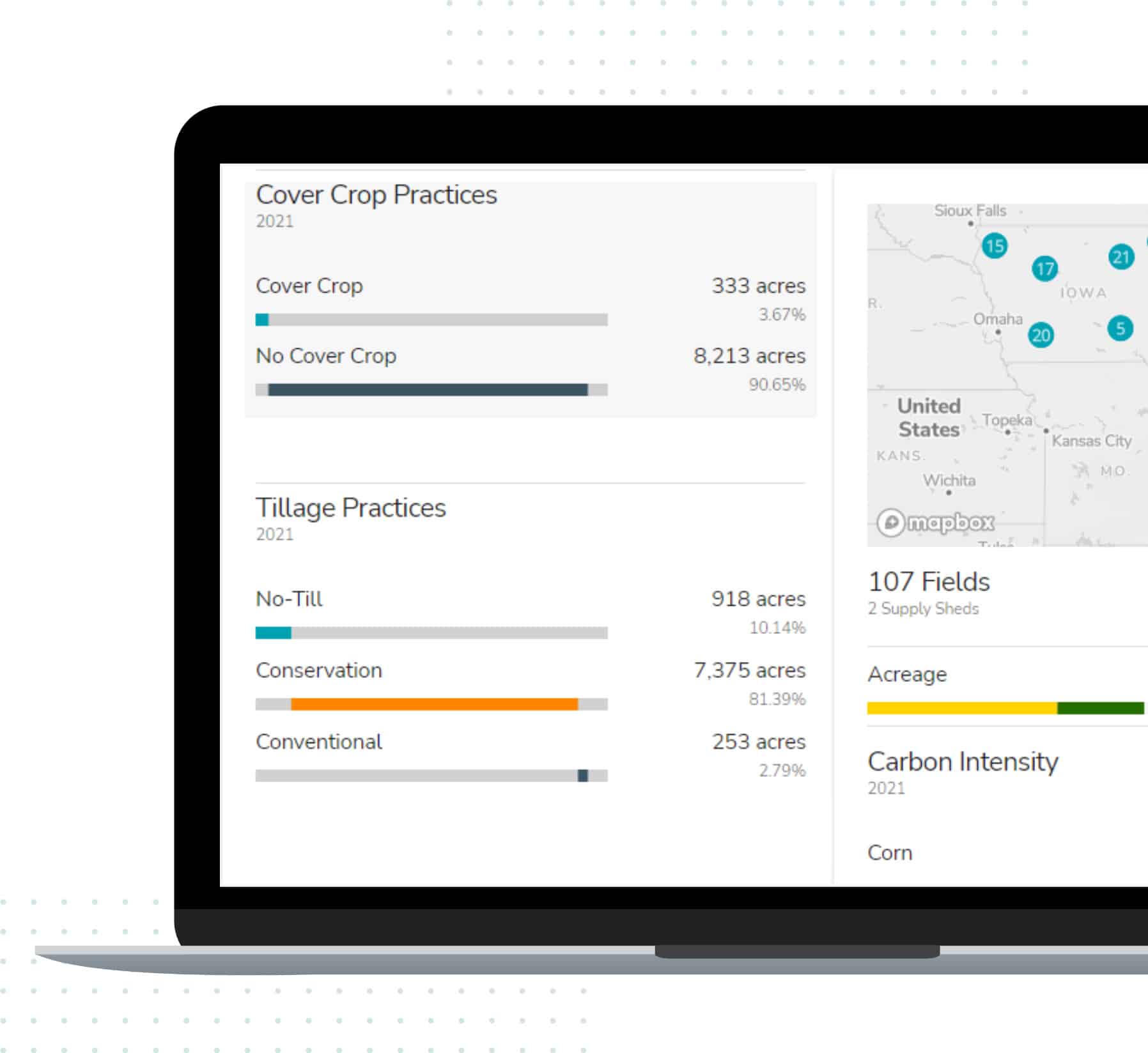 Carbon
Understand the total carbon emissions or carbon intensity of crops produced in a single field, field portfolio, or defined geographic area. Perform what-if analysis to determine the impact of regenerative practices. Model and track progress as growers implement practice changes.
Program
Rapidly develop and deliver new grower incentive programs that promote regenerative agriculture. Facilitates qualification and enrollment for growers.
Practice
Remotely determine practice history and in-season practice changes with computer vision. Determine grower program eligibility and track practice adoption progress in-season.
Reporting
Fulfill reporting requirements for Carbon Registries and verification agencies, the Science Based Targets Initiative (SBTi), CDP or other standards and initiatives. Export key program and portfolio data to include in sustainability reporting or claims to consumers. Bring program and supply chain intelligence to your team via API integration with your enterprise applications.
Scaled Analysis
Model the total carbon emissions of large geographic areas in real time. Understand the current rate of regenerative practice adoption and perform what-if analysis on new practice adoption. Quantify progress towards carbon reduction targets.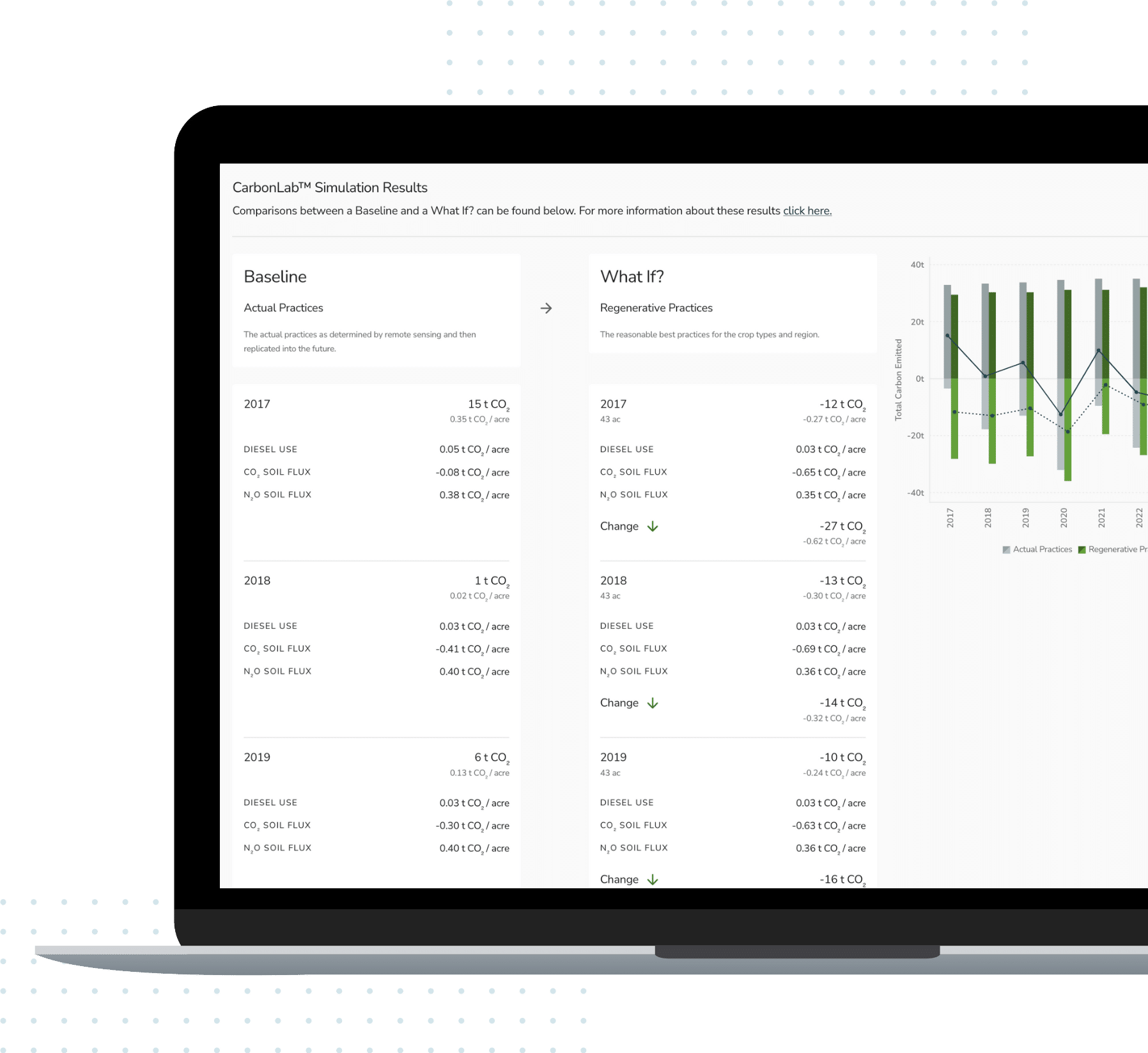 Simple API Implementation
Easily integrate enterprise applications with the CIBO API to bring carbon offset and Scope 3 reporting program outcome intelligence to your team.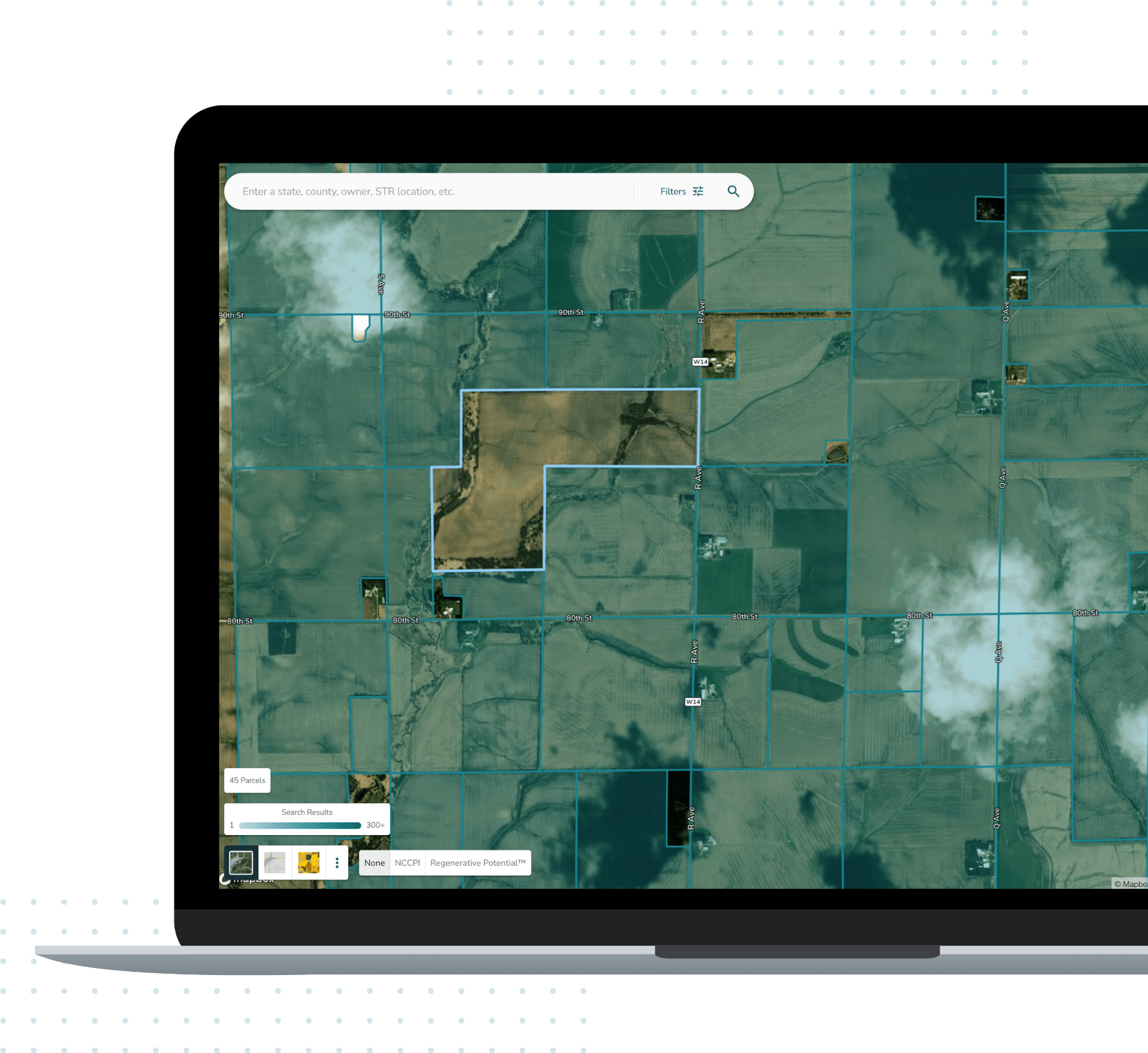 Carbon and Crop Modeling
The mechanistic crop and environment model that CIBO uses for simulations is called SALUS (System Approach for Land Use Sustainability). SALUS is capable of simulating the performance of various crops at many scales to help farmers decide the best management practice to use on their fields. SALUS is able to simulate the effects of crop rotation, land management strategies, and weather on crop growth and yield, soil organic matter, nitrogen dynamics and heat balance.
Learn More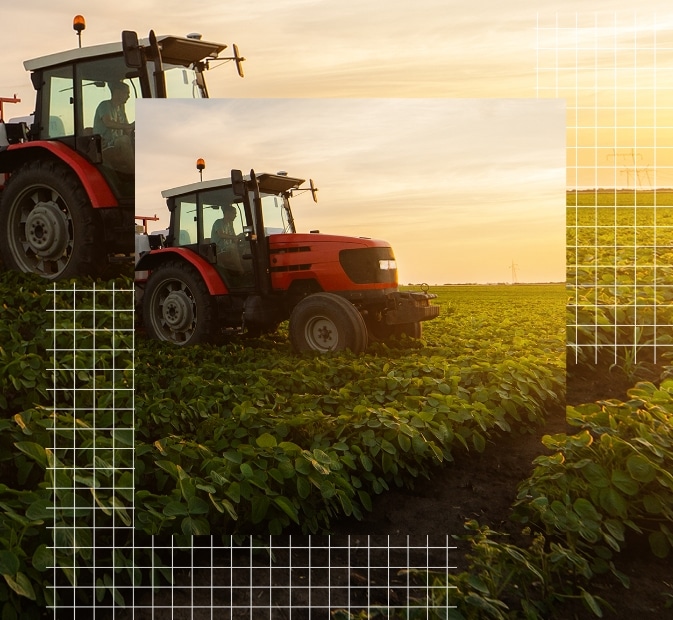 Unlock Your Sustainability Goals with CIBO.
Try it now