By Jenette Ashtekar and Nathan Smith

Have you attended a work conference recently where the whole family was included? With a mission to drive success for family farmers now and for future generations, FamilyFarms Group (FFG) builds connections and provides resources for growers across the US, enabling them to build a competitive advantage and access the latest agricultural technology to support their businesses for generations to come.
We were honored to attend and speak at the 2019 FamilyFarms Group Winter Conference in Richardson, Texas which was held on January 29 – February 1. Many attendees have been participating for years and bring their whole family, from young children to grandparents.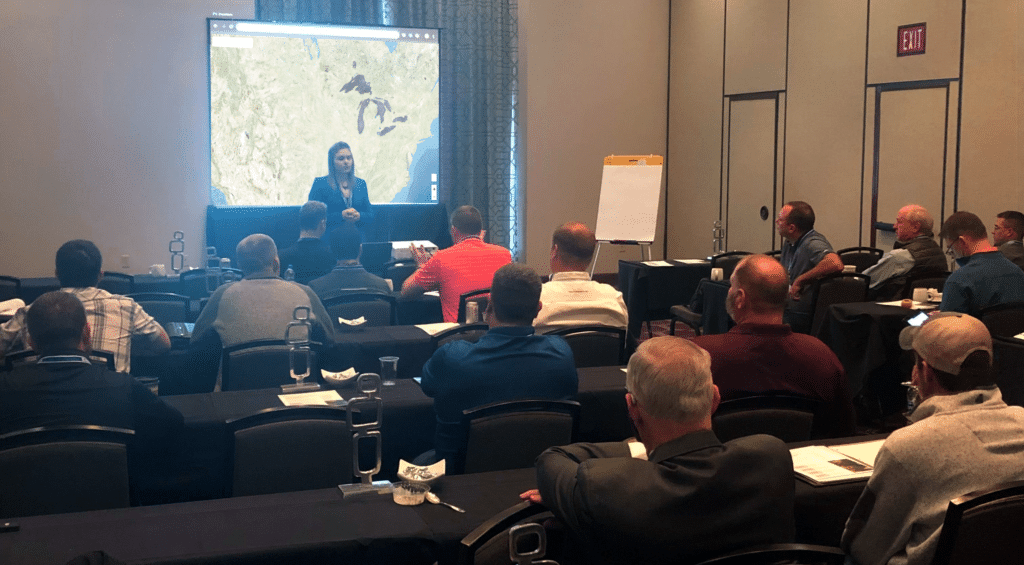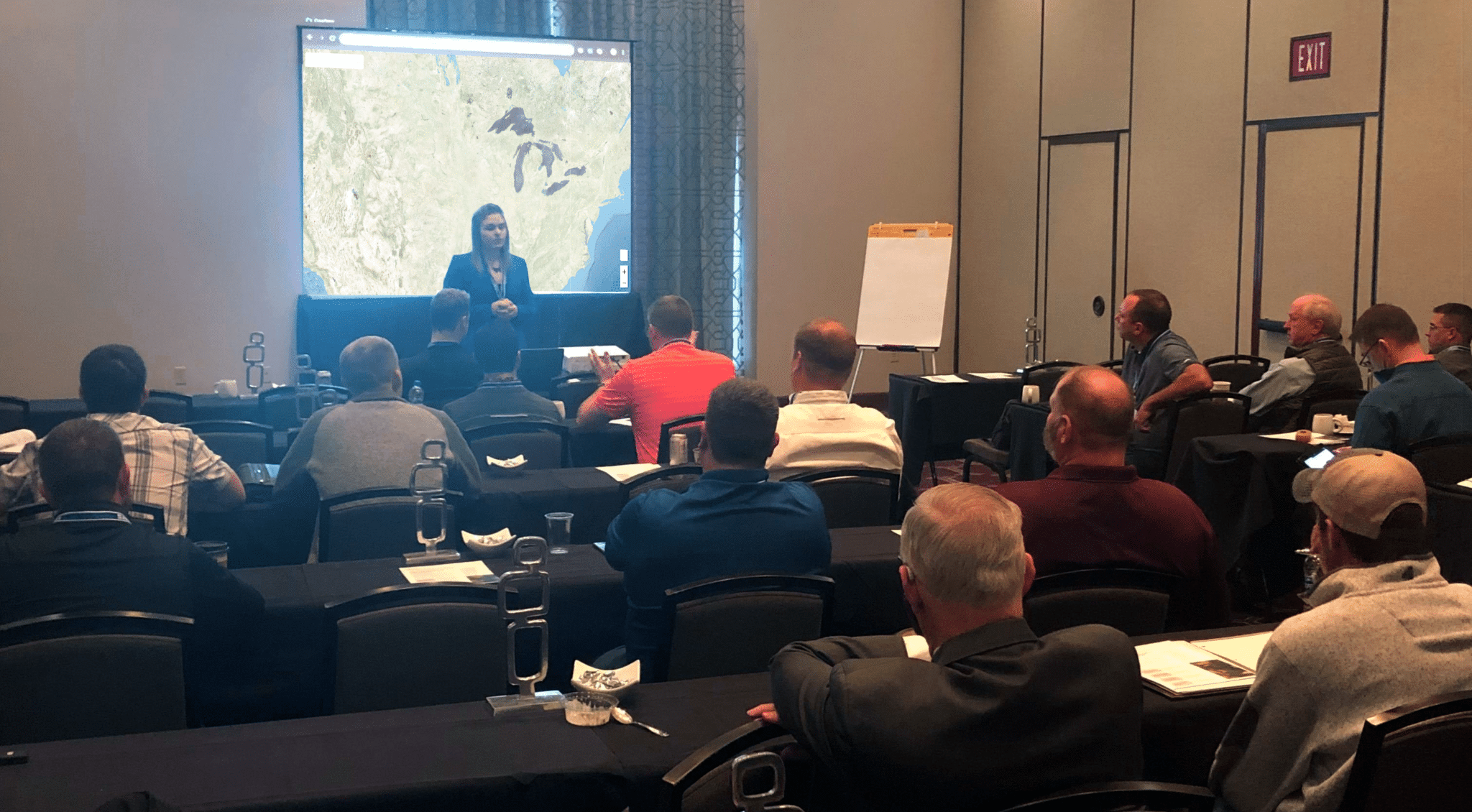 FamilyFarms Group members who gather at this conference annually are some of North America's top farming operations, representing over 700,000 acres of crop production. FamilyFarms Group is part of Family Farms, LLC, which represents 1.7 million acres. At this year's "Make Your Mark" themed conference, a primary focus was exploring and learning about how family farms can differentiate themselves through branding to ensure their legacy for generations to come. FamilyFarms Group also shared its innovative vision and renewed emphasis of delivering value to all family farms through providing the information, resources, services, and network connections necessary to help improve profitability and compete successfully so they can thrive now and well into the future. At each event, families look forward to seeing friends, meeting and encouraging new members, and enjoying time together as they learn about – among other things – exciting new agriculture technologies.
The atmosphere at the FamilyFarms Group conference was filled with intellectual curiosity. Attendees are innovators in their field who are open to being early adopters of the technology that is transforming agriculture. The CIBO team was inspired to meet these technology leaders and to learn more about the ways they're transforming their businesses with what's next on the horizon for agriculture:
Democratization of data
At the event, the FFG community came together to learn from each other and explore how to build the most profitable and sustainable operations possible, positioning themselves and their community for multi-generational success.
A vital component of this is the open sharing culture around farm data collection and usage. Data has been made available in the past through agencies and research organizations, but the amount of data being generated now is increasing, as is farmers' ability to share it effectively.
By learning how best to collect, use, and understand data, members can aggregate their data for a competitive advantage. Opening up about the use and information that can be pulled from analytical insights can provide predictive insights in farming operations, drive real-time operational decisions, and redesign business processes for game-changing business models.
Benchmarking data
It's one thing to collect data from farming operations, but it's quite another to process, analyze and provide feedback on the quality of data from the farm. Industry associations will often collect and publish industry-specific benchmark data, but getting feedback from other, similar farmers is invaluable.
At the conference, progressive, like-minded farmers who don't necessarily compete in the same geographic market networked with each other to share information. Through formal and informal discussions, they shared the benefits of benchmarking performance, ideas about data, its accuracy, timeliness and applicability, and its importance to the integrity and usefulness of any benchmarking analysis. Hearing real-life stories about the importance of data collection helped the attendees think through ways they could be more profitable and competitive.
Educational component
The conference also had a collegial approach where agricultural industry leaders, FamilyFarms Group staff, members and partners were encouraged to learn and share information collaboratively. Many breakout sessions covered a wide range of topics from branding, price outlooks, and human resources to farm financials, technology, succession planning, and much more.
Each of the vendors who attended need to have an educational component around their presentation. The vendors were encouraged to collaborate with the FamilyFarms Group members to help develop their products and services to serve the needs of the farming community better.
Giving Back
The annual conference always includes a charitable event that helps to support the efforts of FamilyFarms Charities. FamilyFarms Charities uses agriculture as a vehicle to positively change the lives of families and communities around the world. By sharing their farming expertise, they ensure everyone they help has access to nutritional food, immediate relief after disasters and the tools they need to be self-reliant once the community is back on their feet. This year, FamilyFarms Charities hosted a Casino night fundraiser to support their efforts in giving back to the community.
These families are committed to working together, and to keep learning the steps they need to take to keep their family farms growing, thriving and positioned for long-term success. The CIBO Technologies team was proud to participate in this agriculture innovation knowledge sharing to support agriculture leaders who are working to keep their family's legacy going strong.
Learn more about the FamilyFarms Group by visiting their website.
https://www.familyfarmsgroup.com/familyfarms-group/
About Jenette Ashtekar
Jenette Ashtekar is a Product Manager at CIBO Technologies, a science-driven software startup. Prior to joining CIBO, Jenette spent nearly ten years as an academic soil scientist and environmental modeler developing algorithms to help predict soil and environmental properties across scales. While pursuing research at Purdue University, Jenette co-developed and commercialized a soil mapping technology used to better inform farmers' management decisions. Her functional soil mapping technology is used today in a commercially available, farm management software application. Throughout her career, Jenette has contributed to a number of publications including; Remembering knowledge: an expert knowledge-based approach to digital soil mapping (Ashtekar and Owens, 2013), Digital mapping of soil properties  and associated uncertainties in the Llanos Orientales, South America (Ashtekar et. al., 2014), and Incorporating probability density functions of environmental covariates related to soil class predictions (Ashtekar et. al., 2016).
About Nathan Smith
Nathan Smith is a Research Agronomist at CIBO Technologies, a science-driven software startup. He is a sales, agronomic, and technical specialist with extensive experience cultivating and growing client relationships within various segments of the agriculture industry, including seed and precision technologies. Prior to joining CIBO, he was a Technical Agronomist at The Climate Corporation and a District Sales Manager at Monsanto Company. He holds a B.S. in Agri-Business, Agricultural Business Management from the Southern Illinois University, Carbondale.