Joe T. Ritchie
Emeritus Distinguish Professor at Michigan State University
Scientific Letter in Support of CIBO
East Lansing, December 30, 2020
To Whom It May Concern:
I am writing in support of the science-based modeling, and systems approach employed by CIBO Technologies. I strongly support CIBO's unique combination of:
Process-based crop modeling with the use of SALUS model for crop, carbon, and sustainability modeling at scale
Advanced satellite imagery for detection and quantification of crop type, growth stage, tillage practice, cover crops, and biomass residue
Big data and simulation analysis for evaluating the impact of weather, management, genetics and soils on yield, soil health, soil carbon sequestration, and greenhouse gas reduction.
As the co-developer of the SALUS model with prof. Bruno Basso, and as a scientist who has dedicated most of my career to building models for improving food security and agricultural sustainability through better soil carbon sequestration, fertilizer management and resource use efficiency, I can unequivocally confirm that the scalable CIBO approach is proven as a valid scientific approach for quantifying soil carbon gains and losses and verifying reduction in greenhouse gas emissions in response to farmers' management decision.
Process-based models have been around for the last 30 years and have been extensively tested, as recent reviews have shown. I was the leader in developing the cereal model family CERES from which the crop growth and yield part of SALUS was developed. SALUS contains the latest science in addition to the well-established knowledge that I pioneered during my work for the United States Department of Agriculture, Agricultural Research Service in the late seventies and eighties.
CIBO Technologies is a leader in applying this approach, at scale, to US cropland and creating a new, scientifically valid, agriculturally based carbon credit marketplace that supports regenerative agriculture and creates new opportunities for individuals and organizations to reduce their carbon footprint.
In summary, I strongly support this breakthrough application of the well-established scientific approach developed by Prof. Bruno Basso and the CIBO Team.
Sincerely,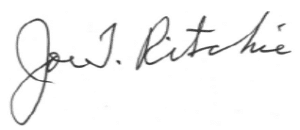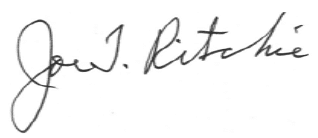 Joe T. Ritchie
Emeritus Distinguish Professor
Download the Letter