Reduce Your Carbon Footprint with CIBO
Buy verified carbon credits from American Farmers. Exceed your carbon and climate goals.
When it comes to climate change, enterprises and individuals alike are looking for a real, science-based way to make an impact. That's where we come in.
CIBO Impact was created to scale regenerative agriculture with a voluntary carbon marketplace. Companies can meet and exceed their climate and carbon goals by purchasing carbon offsets that directly support American farmers. CIBO Impact connects companies to farmers and farmers to the regenerative potential of their land. Farmers sell credits each season, based on the verified practices they've implemented.
CIBO's breakthrough approach offers buyers an innovative, US farmer focused carbon market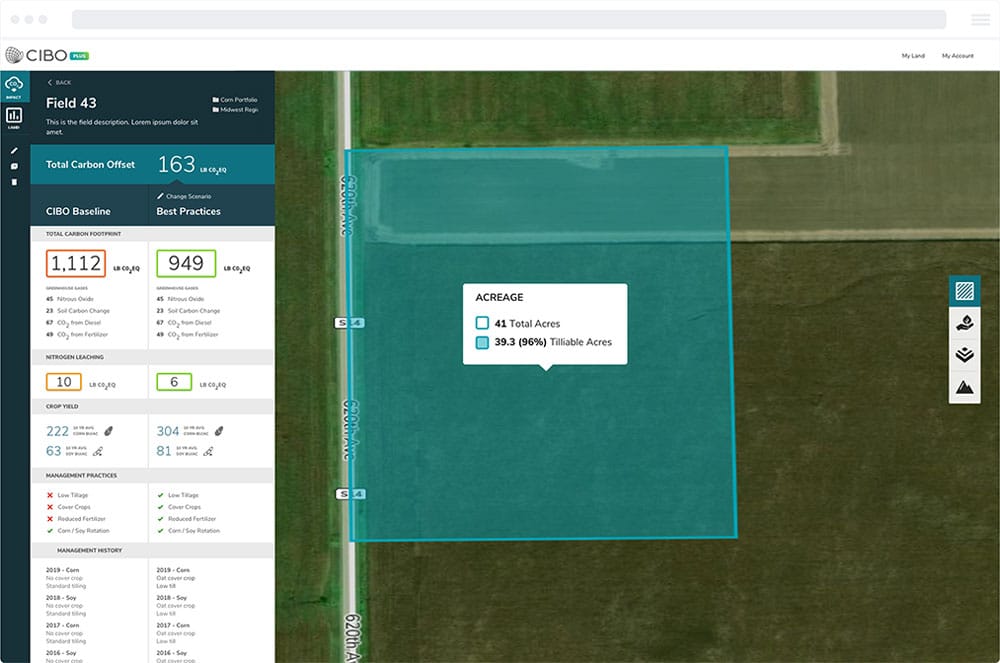 Quantifies Carbon Credits 
CIBO uses modeling and remote satellite sensing to quantify the reduction in GHG emissions that come from adoption of regenerative agriculture practices. CIBO delivers a new, higher standard of assurance on the impact of sustainable farming.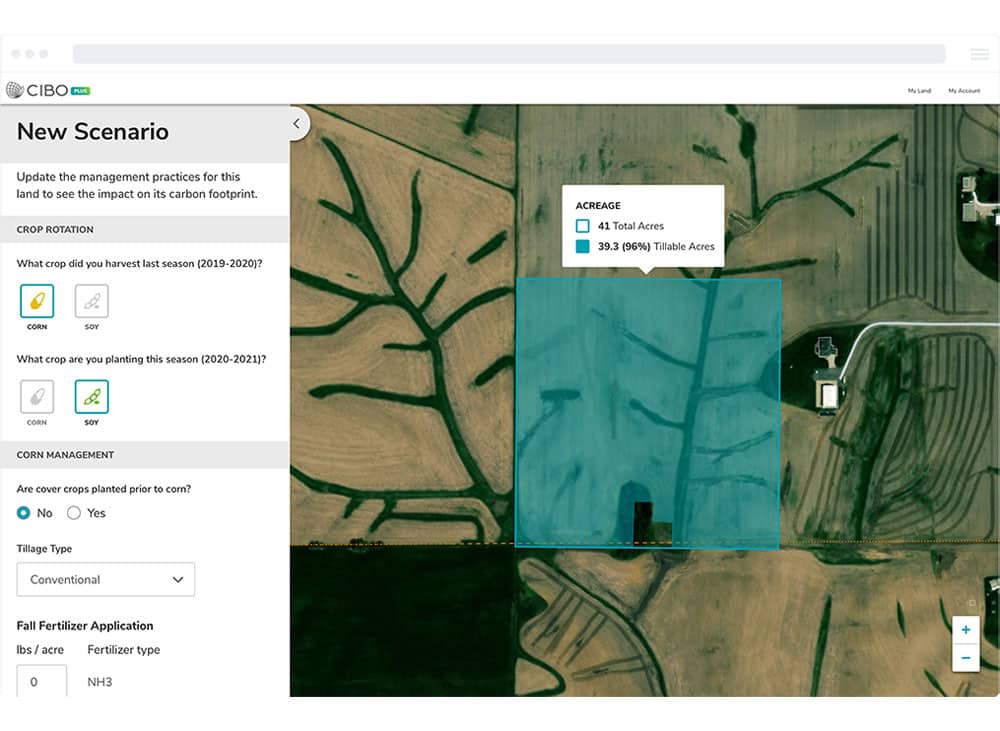 Verifies Carbon Credits 
CIBO's verification process uses remote satellite sensing, computer vision, and physical inspection to confirm that a practice happened. CIBO verifies tillage practice, cover cropping, cash crop emergence, and nitrogen application and many other practices.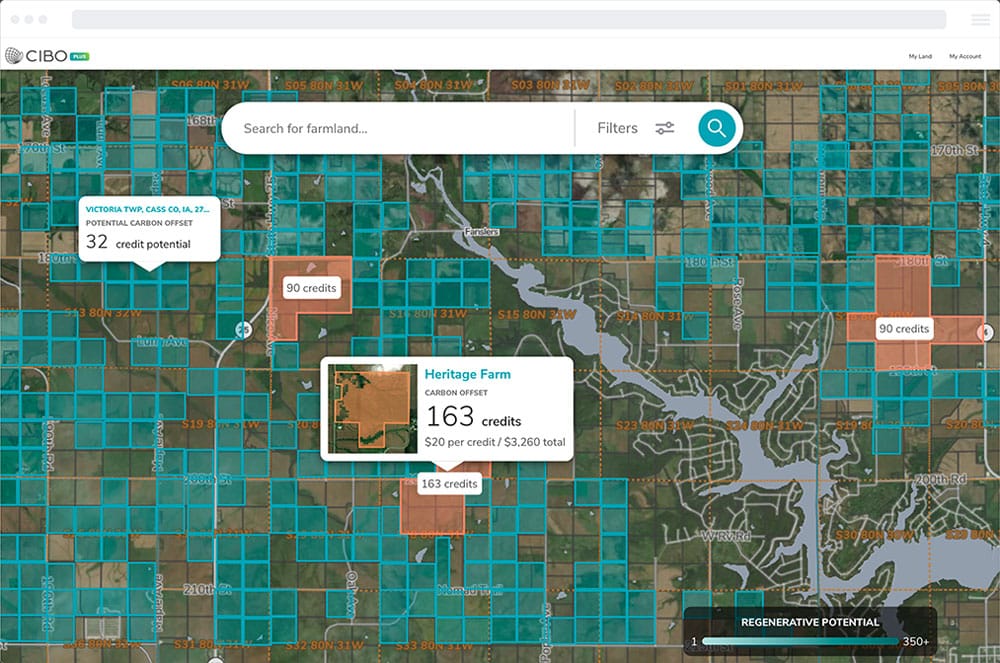 Registers Carbon Credits 
Find, inspect and support farm-based carbon credits across the United States. Find farms that align with your sustainability goals or select a bundle of farms to easily diversify your carbon portfolio. Buy CIBO Impact carbon credits from our mobile app or from your computer. Or contact us for larger and ongoing inquiries.
Join CIBO's carbon market