CASE STUDY
Introducing The CIBO Carbon Marketplace
A Carbon Market That Works The Way You Do
Download the Case Study
Get Paid for Your Practice
Carbon markets must be both economically & environmentally aligned to actually help farmers.
Through the CIBO Rapid Enrollment Annual Payment (REAP) program, growers are able to quickly enroll their farms and fields without lengthy or complicated forms and data pulls. Annual contracts reflect the way farming works: season by season.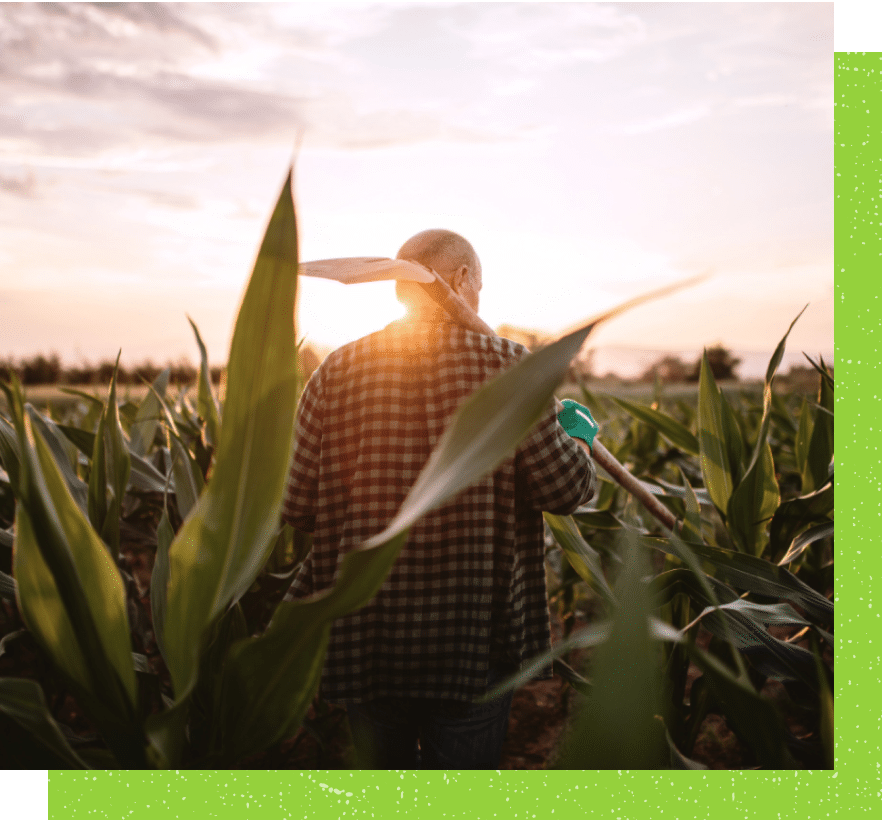 Growers Don't Pay. Growers Get Paid.
CIBO is free for farmers. There is never any enrollment cost or hidden lab fees for soil sampling, devices or subscriptions. CIBO pays farmers after their carbon credits have been sold.
Doug from Martin Family Farms was one of the first growers to sell CIBO-verified carbon credits on the CIBO Impact carbon marketplace. Martin Family Farms sold carbon credits to one small business seeking to offset the carbon footprint of their online activities for the year. They selected Martin Family Farms and purchased all of the credits available from one of Martin's fields. The organization selected the Martin Family Farms because of their multi-generation commitment to being good stewards of their land and environment and regenerative practices.
Download the Case Study
Grower Stories: Martin Family Farms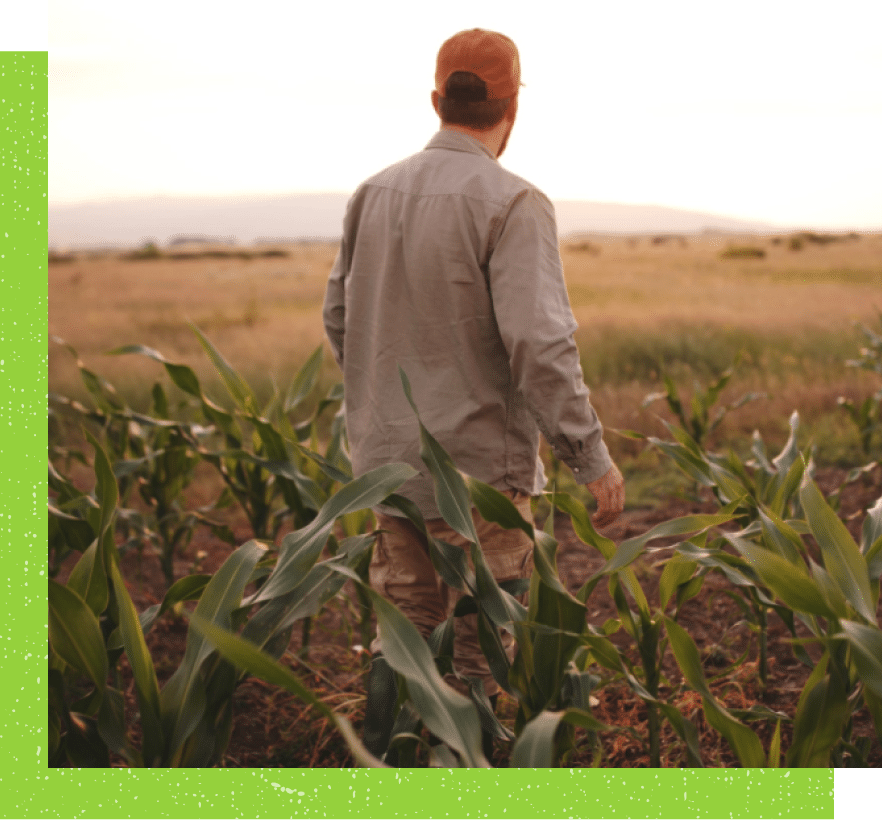 Meet Martin Family Farms
Doug Martin of Martin Family Farms sat down with CIBO and shared, "We were thrilled to be one of the first farms that sold carbon credits on the CIBO Impact platform. Regenerative and conservation farming have been part of our approach since the early 80s. Over the years, processes have evolved, the science has gotten better and more accessible and our operations have become more intense and intentional. We currently do conservation tillage, cover cropping, crop rotation and precision nitrogen applications in addition to intense soil biology work."
Healthy Soils
Doug Martin shared, "The reality is that our focus is on making the soil healthy. Keeping carbon and nitrogen in the soil is a key part of that. Healthier soils create healthier plants and a more nutritious grain. It creates a better end product; corn and soy for us. When we can produce better grains, the people and companies who buy it from us can make healthier end products. Whether cornflakes for humans or feed corn for cattle, healthier soils create better food for us, and the food our food eats."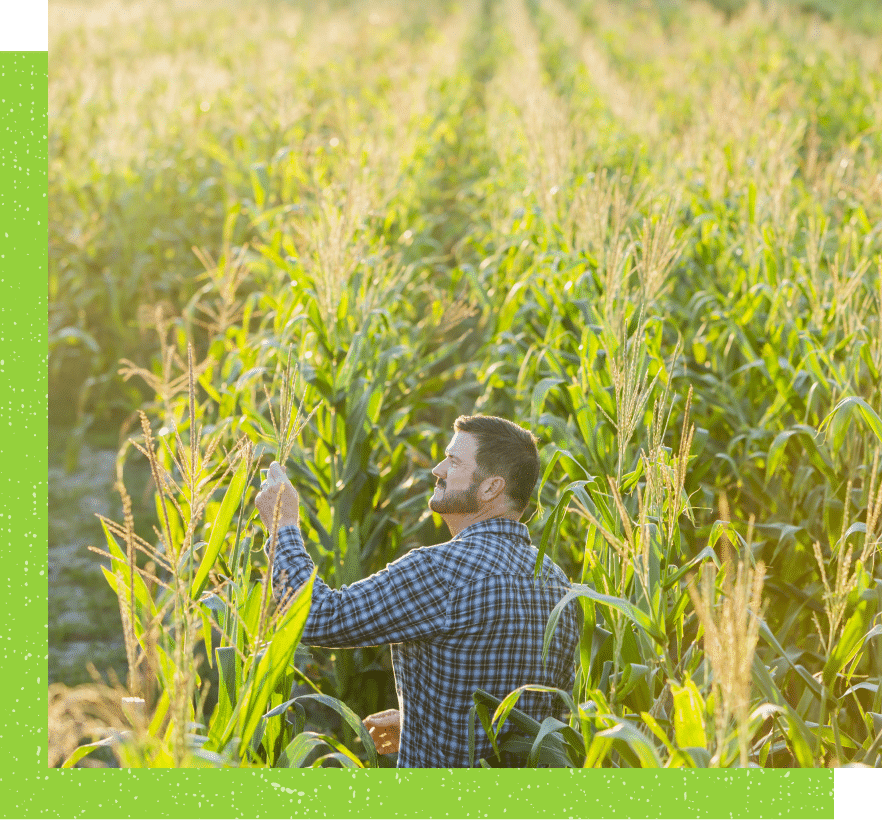 The Economics of Regenerative Ag
Talking about the economics of regenerative farming, Martin notes, "Healthier soils mean healthier plants and healthier plants starve off insects and disease. That means fewer inputs to ward off pests. From the economics standpoint: we're still spending about the same amount on inputs, but we are spending it differently. Instead of throwing inputs out there and hoping it works, now we can focus on assisting the soil biology. We split up nitrogen applications which creates better precision and efficiency in our application while reducing overspray, leaching and waste. In the end that all means a much better use of our inputs budget that produces a better crop and a more resilient soil."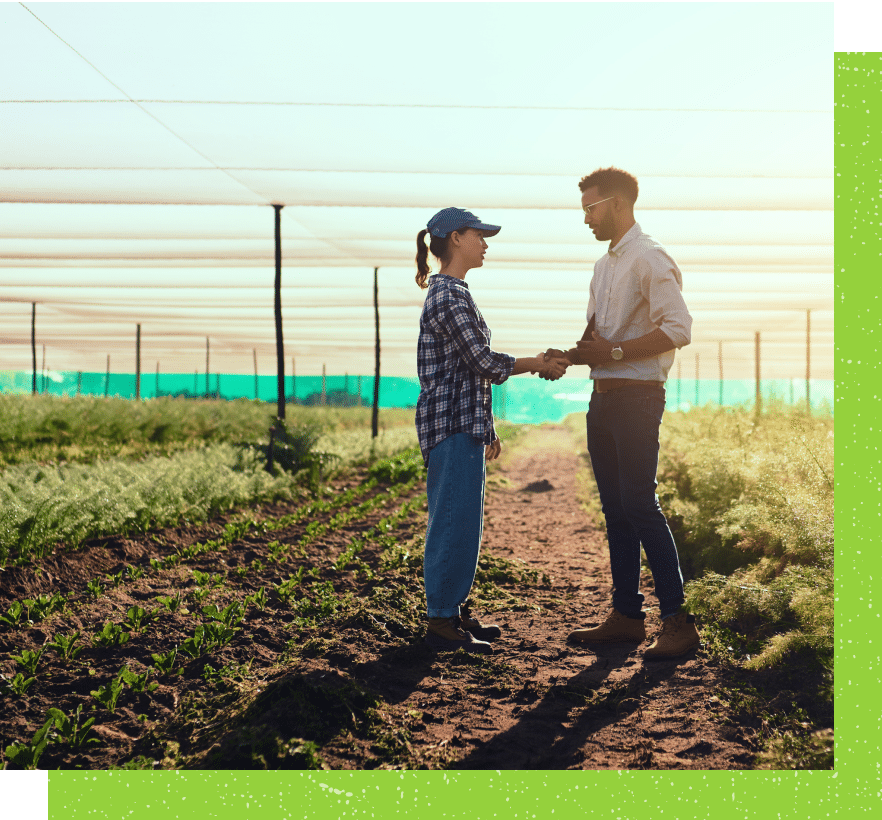 CIBO is a Partner
"Working with CIBO has been very easy. They understand the schedule and demands of farming and have worked hard to put our needs first. Their annual contracts allow us to stay flexible and put our operations first. We can react to marketing opportunities without being locked up for years and years. The REAP program from CIBO means that we can quickly add new fields that we lease and we are always in control of our management practices. Annual carbon credit generation is the only thing that makes sense for farming, because that's the way farming works," said Doug Martin.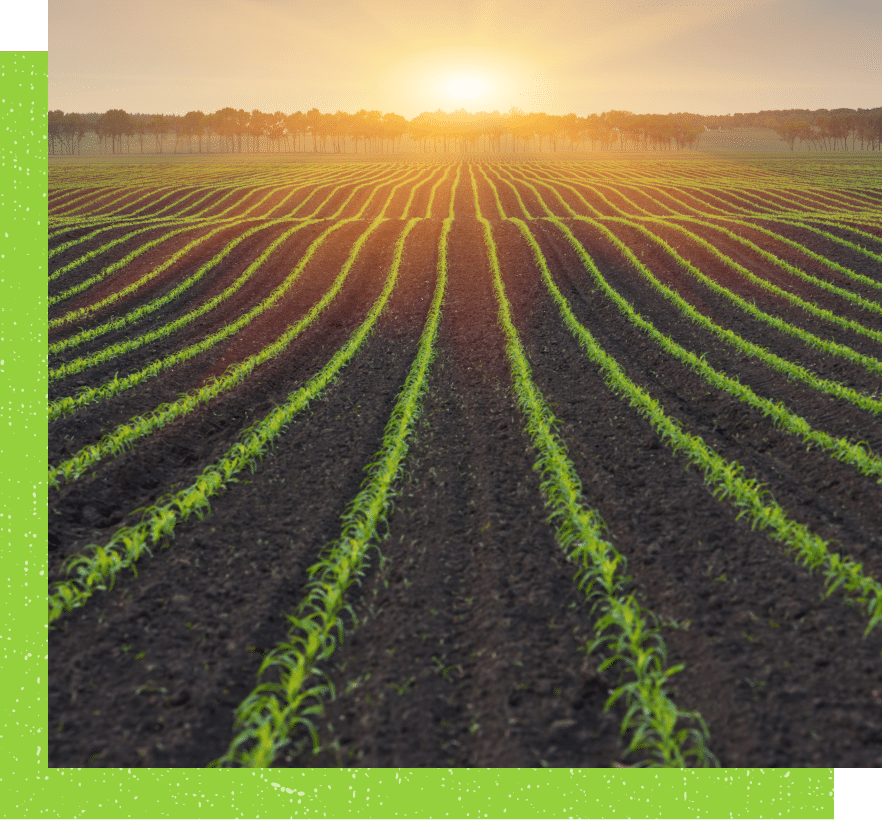 Easy Enrollment
"The CIBO Impact program and what we're doing go hand in hand," explained Doug Martin. "For people who haven't taken the first step, CIBO is a good program. The ease and flexibility of the program with the year to year focus keeps control in our hands. Every farmer knows that soil biology changes every year, so flexibility, ease and control are paramount. Working together with CIBO, we have the ability to add new practices, adapt practices like cover cropping to changing soil biology and weather, all while making proven improvements in soil health and soil carbon."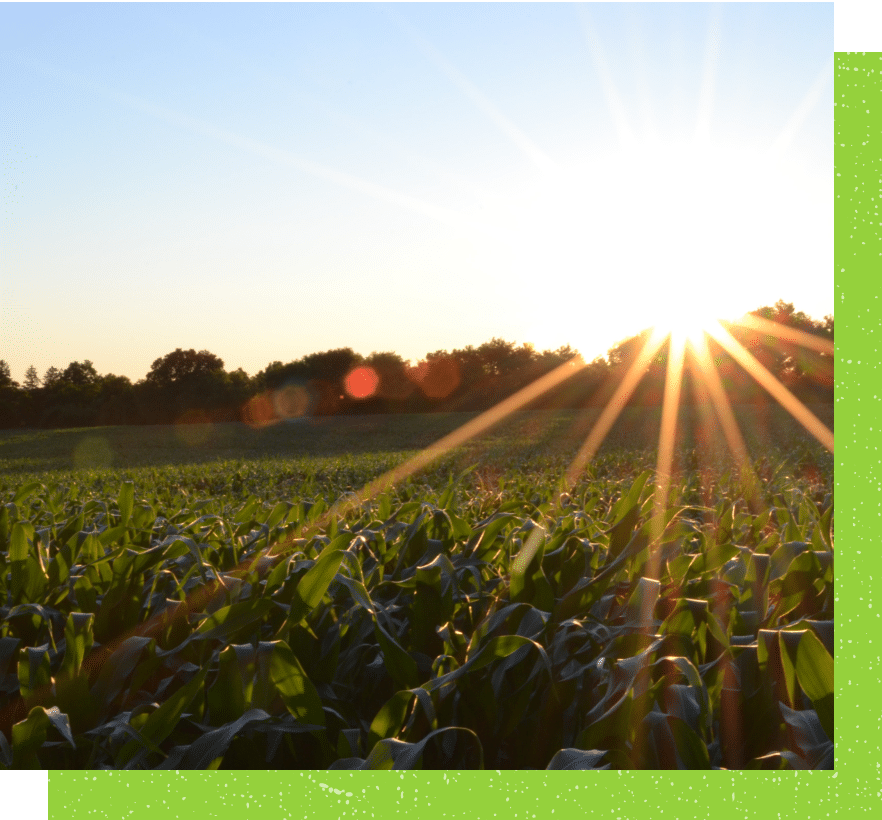 Future Farming
When asked about the future, Martin shared, "Things change so much. It is hard to predict. We have taken regenerative and conservation practices from a few side fields and we're expanding it. Each field is different so there's no such thing as a one-size fits all solution."
"Future programs like CIBO Impact have to be able to work at scale as we (and others) expand. Farms are getting larger. It is important that they keep the ease and flexibility we need as growers to determine what is best for each field."
"As we farmers continue to prove that regenerative practices work and where they are optimized, we will become more successful at it; even more than we already are. That success will cause other people will jump on board. We expect that as CIBO sees growth and momentum, more businesses and individuals will purchase carbon credits from us and the other program participants."
CIBO Is The Future Of Regenerative Ag & Science-Based Carbon Credits
CIBO REAP is the Rapid Enrollment, Annual Payment program that puts farmers first for agricultural carbon credits. CIBO makes it easy for farmers to sell their credits by quantifying, verifying, and enrolling fields for farmers.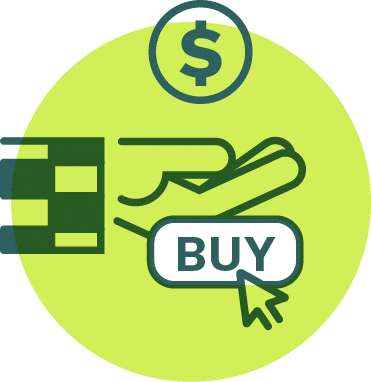 Simple, Convenient Process
To start your engagement with CIBO and the CIBO Impact program you need an invitation. To express interest in program participation and schedule an introductory call interested owners, growers and land managers should navigate to CIBO for Growers.
Learn More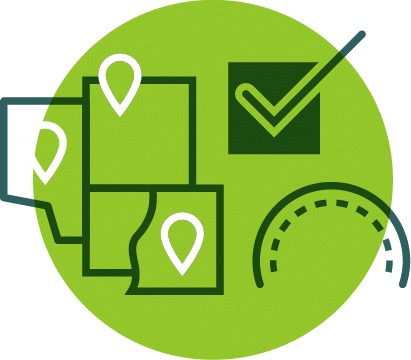 To enroll*, Growers must...
Be legally allowed to sign a contract on behalf of the land
Grow corn and/or soy
Use one or more of the following regenerative practices: Cover Crop, Conservation Tillage, Reduced Nitrogen, Corn & Soy Rotation (more coming soon!)
Provide a shape file & field boundary info
Upon enrollment submission, farmers fields are reviewed and approved. After the cash crop for the 2021 growing season emerges the practices are validated and CIBO Carbon Credits are listed for sale in the marketplace.
*subject to change
Enroll Your Fields
Lifecycle of a
Carbon Credit


1. Recognize Potential
CIBO's Regenerative potential shows the carbon credit possibilities using simulation & A.I.


4. List Credit
Credits available for purchase on CIBO Impact and through b2b channels

2. Enroll
Farmers Input their actual practices to quantify carbon credits and enroll to claim them


5. Credit Auditing
Leverage 3rd parties to audit practice verification and carbon sequestration


3. Verify Practices
CIBO verifies using satellite Imagery and computer vision


6. Sell Credit
Credits get sold, Farmers get paid