Without farming land for generations, it can be tough to predict how crops will behave on different parts of a field. Producers need field-level insight into yield expectations to predict optimum harvest dates and the required inputs to increase yield. More critically, stakeholders need to understand what drives yield patterns within a field and how much yield risk accrues in any given year.
That's where CIBO comes in. CIBO uses public and proprietary imagery and remotely sensed data to better understand land use, field-level variability, and land performance over time. We provide deeper insight into those interested in farmland so they know what drives on-farm performance and assess risks throughout the year.
Kansas Stability Map
Haven TwpReno Co, KS2830800000002000 37°53′33″N 97°46′54″W
/mp/land_detail/ks:155:2830800000002000/stability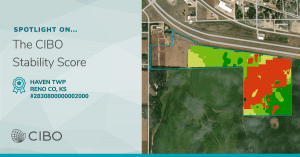 South Dakota Stability Map
Miller TwpMarshall Co, SD3658014000 45°50′18″N 97°44′5″W
/mp/land_detail/sd:091:3658014000/stability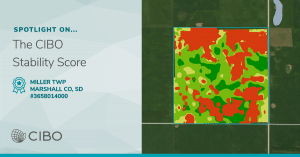 Nebraska Stability Map
Juniata TwpAdams Co, NE010002207 40°34′25″N 98°29′58″W
/mp/land_detail/ne:001:010002207/stability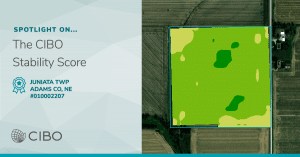 Pennsylvania Stability Map
Example of a stability report 
Warwick TwpLancaster Co, PA6005733400000 40°10′55″N 76°15′52″W
/mp/land_detail/pa:071:6005733400000/stability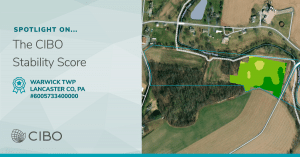 Wisconsin Stability Map
Byron TwpFond du Lac Co, WIT041417071300100 43°41′45″N 88°30′17″W
/mp/land_detail/wi:039:T041417071300100/stability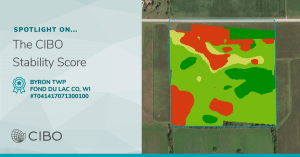 Registration to CIBO is free. See your land. See a simplified value. See CIBO.