By Adam Pasch
CIBO has been running monthly yield predictions since April. As predicted, the 2021 growing season started out well, with excellent conditions throughout the corn-growing region, allowing crops to get in the ground early. However, the upper corn belt, specifically Iowa through northern Illinois at a deficit of ~5+ inches (3 inches in April and up to 2 inches in May; Figure 1), has seen a wider departure from normal rainfall since April. With crop development entering a crucial stage of yield determination, it will be important to monitor rainfall coverage coupled with increased average temperatures.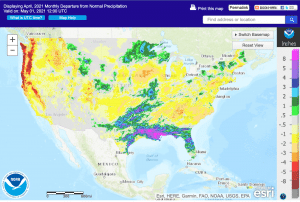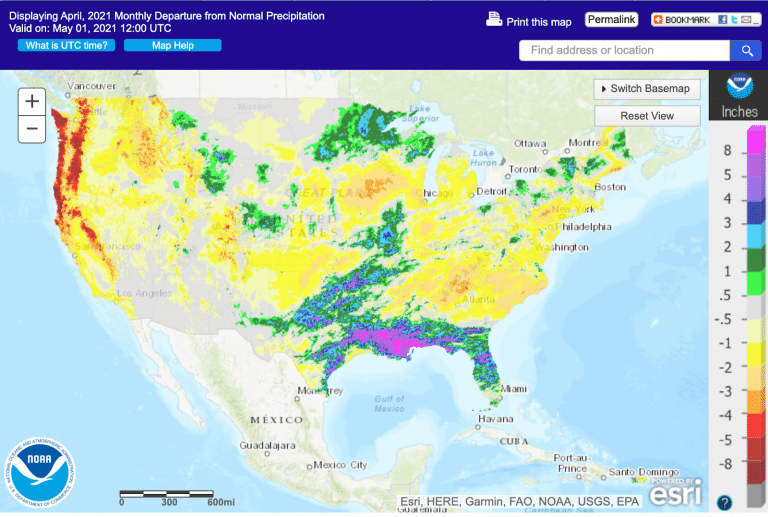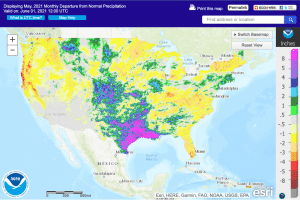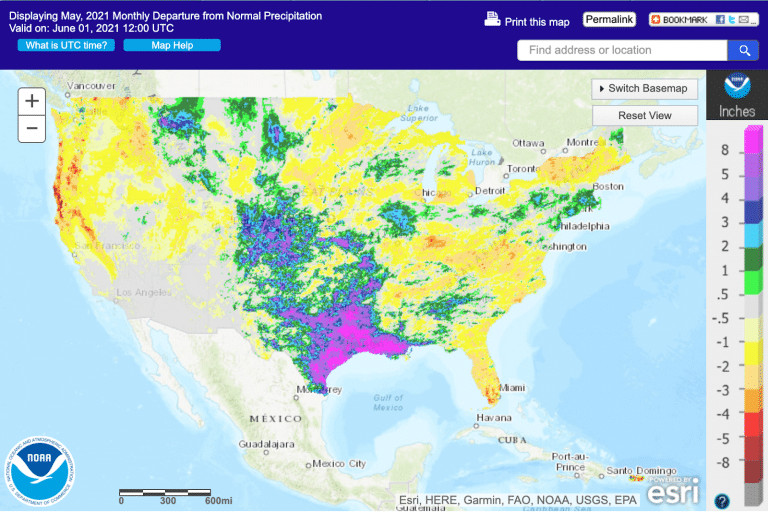 Figure 1. Monthly Departure from Normal Precipitation from NOAA's Advanced Hydrologic Prediction Service (AHPS) for April and May 2021.
The significant departure from Normal is why areas of Iowa and the North-Central US are experiencing Moderate to Severe drought conditions again in 2021 (Figure 2). Certain parts of Iowa, Missouri, and Illinois have not had measurable rainfall in over two weeks. If this continues, we will see significant impacts to yield.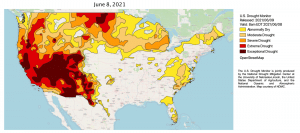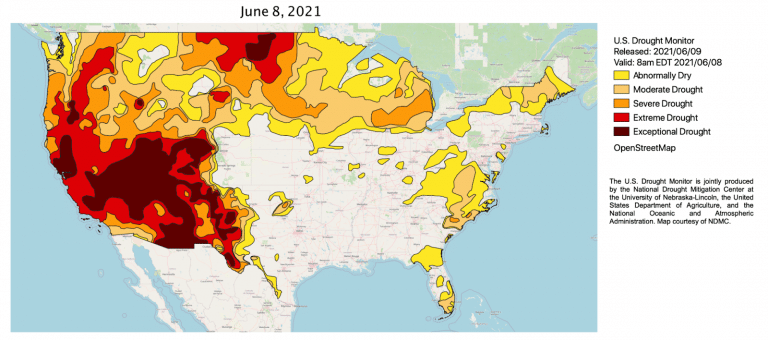 Figure 2. U.S Drought Monitor map for June 8, 2021 obtained from: https://droughtmonitor.unl.edu/CurrentMap.aspx
NOAA's 6-10 day temperature and precipitation outlooks predict above-normal temperatures and significantly below-normal precipitation (Figure 3), which doesn't bode well for crop development in regions that are already experiencing drought conditions.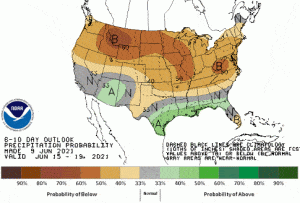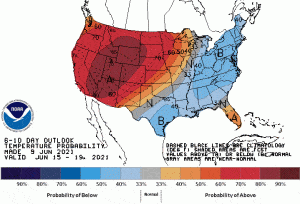 Figure 3. NOAA Climate Prediction Center (CPC) 6-10 Day Outlooks for Precipitation (left) and Temperature (right).
CIBO's forecast data consists of an ensemble of predictions and provides the ability to investigate end-of-season yield predictions by different weather scenarios. A weather scenario is defined as a comparison of the forecast data compared to the 10-year climatology for the 2021 growing season. Given the outlooks for the 6-10 days. CIBO is looking at yield predictions for different weather scenarios (Table 1). 
Table 1. End-of-Season Yield Predictions (bu/ac) using forecast data starting June 2021.


What does the USDA think about the current conditions?
The USDA's latest projections have not significantly changed since the May report. The main reason is that the USDA has not yet started to conduct in-field sampling. The Crop Progress and Condition for corn from USDA (Figure 4) show a decrease in the percentage of crops that are Good + Excellent.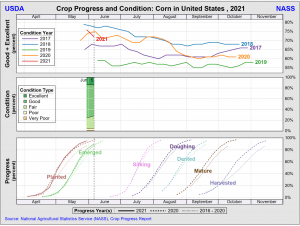 Figure 4. National Agricultural Statistics Service (NASS), Crop Progress Report for Corn for June 2021.
Starting in July 2021, make sure to check back each month the day before the USDA WASDE is released to access CIBO's forecasted numbers. The USDA regularly announces national yield insights which tell you what will likely happen. CIBO's monthly and real-time forecasts are able to tell you where and why yields are likely to happen. This insight creates new opportunities for actionable and hyper-local farming, agribusiness, sustainability and trading decision-making. 
About the Author
Adam Pasch is the Director of Product Management – Platform at CIBO, a science-driven software startup. He is a Certified Consulting Meteorologist from the American Meteorological Society. Prior to CIBO, Dr. Pasch was the Weather Data Strategy and Operations Manager at The Climate Corporation and a Meteorologist Project Manager at Sonoma Technologies, Inc. He holds a Doctorate, Masters, and Bachelors of Science in Meteorology from Saint Louis University.