October County-Level Yield Forecast Infographic
Each month the USDA releases the WASDE to help understand at a national level how agricultural land will perform. These national numbers help provide an understanding of what is happening but CIBO enables you to zoom down to a field, county and state level to find out how local conditions affect yield. Learning which counties might have higher-than-anticipated yields allows you to plan your own harvest, including pricing, capacity, and supply-chain considerations across counties. Let CIBO's county-level models help you make informed decisions for your farm and agribusiness. Compared to the USDA's ten-year average, CIBO models currently predict the following yield percentage increases:

Predicted Corn Yields (bu/ac)*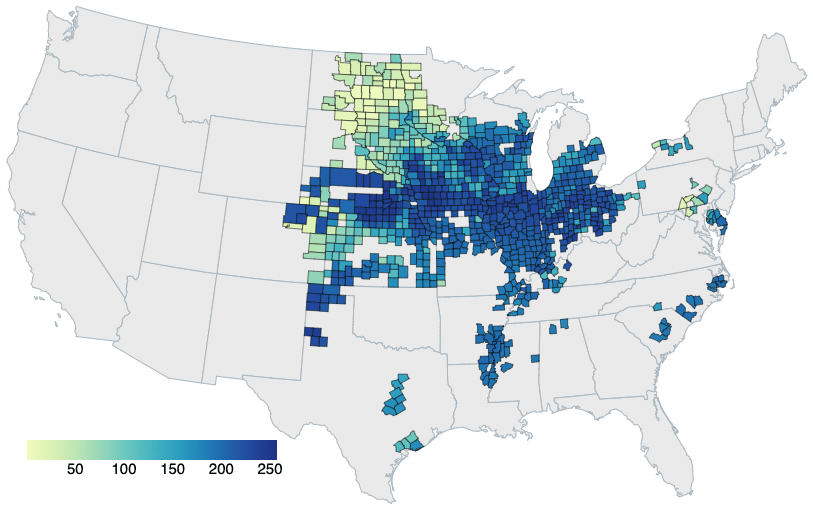 Predicted Soybean Yields (bu/ac)*
Mississippi
Humphreys County
Illinois
Champaign County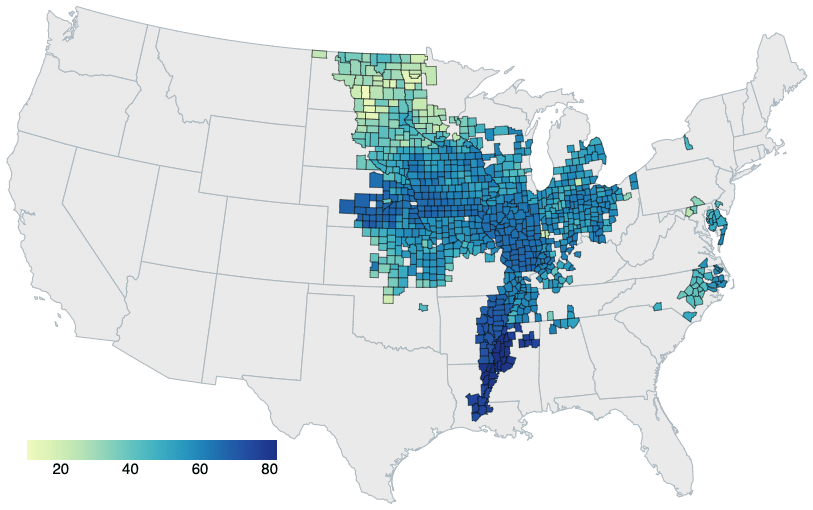 Predicted Cotton Yields (lb/ac lint)*
Mississippi
Coahoma County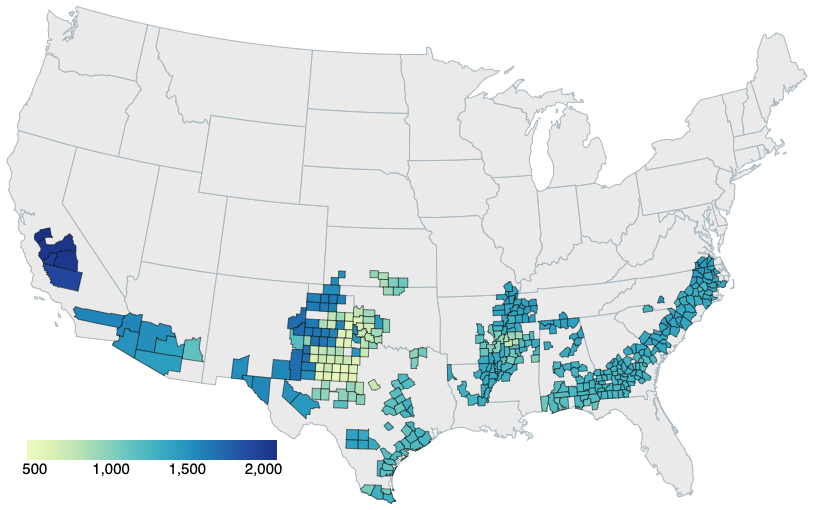 WHY USE COUNTY-LEVEL INFORMATION

Regional Elevators, Storage & Transportation
---
Accurately anticipate what's coming, so you can plan more effectively.
---
Increase your value with early marketing to farms, counties and regions that can maximize your available capacity.

Banks &
Ag Lenders
---
Evaluate risk, accelerate appraisals and craft new offerings based on the unique needs of your entire portfolio.
---
Gain insight into new markets, even when they are far away.

Buyers, Sellers
& Renters
---
Accurately gauge how your land acquisition targets are expected to perform this season.
---
Negotiate better pricing and terms based upon richer analyses backed by actual, objective data.

Real Estate & Auction Houses
---
Accurately estimate the impact crop yields will have on your region's crop prices and land value.
---
Provide complete field and parcel details to clients all in one place without having to hunt them down from county, state and owner registries.
CIBO blends comprehensive weather data with state-of-the-art seasonal predictions to simulate weather scenarios for the upcoming planting season, helping you make smarter decisions for your farm or agribusiness. CIBO delivers objective, science-driven intelligence about land at the parcel level, at a national scale and without requiring local data to be input by farmers. This information drives efficiencies in land and related markets by connecting participants to objective information, and to each other.