Accurately forecasting yield is crucial to planning your harvest. But understanding what will happen isn't enough — understanding where and why it's likely to happen provides a level of insight that will help you take your business to the next level. Learning which counties might have higher-than-anticipated yields allows you to plan your own harvest, including pricing, capacity, and supply-chain considerations across counties. Let CIBO's county-level models help you make informed decisions for your farm and agribusiness. Compared to the USDA's ten-year average, CIBO models currently predict the following yield percentage increases: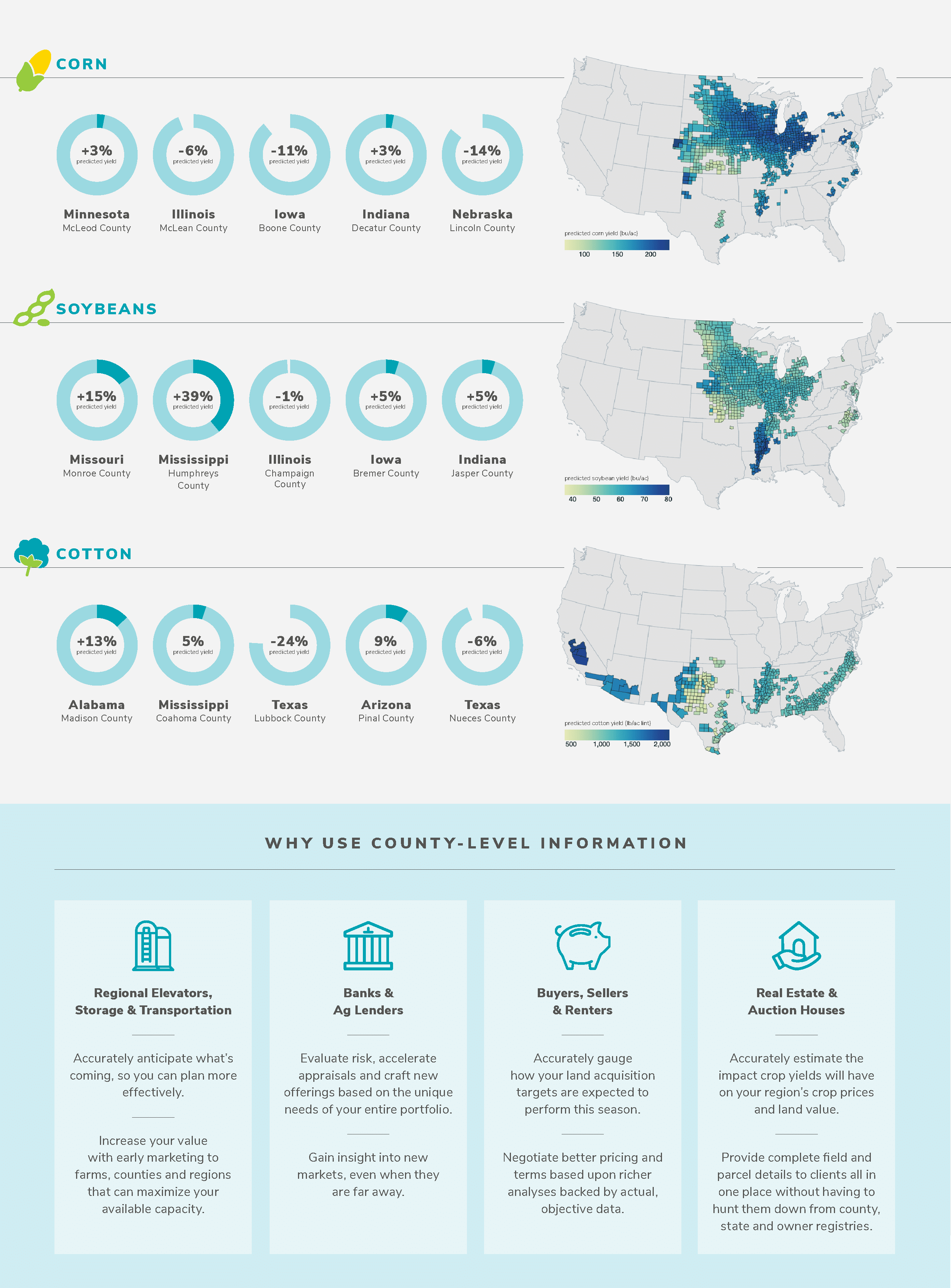 CIBO blends comprehensive weather data with state-of-the-art seasonal predictions to simulate weather scenarios for the upcoming planting season, helping you make smarter decisions for your farm or agribusiness. CIBO delivers objective, science-driven intelligence about land at the parcel level, at a national scale and without requiring local data to be input by farmers. This information drives efficiencies in land and related markets by connecting participants to objective information, and to each other.
Register now and view county-level data for free! 
CIBO's July County-Level Yield Forecast Infographic is also available for download