Finding a property that meets your needs can be tricky. It can be hard for farmers across the country to fully understand the potential of a farmland parcel until they farm it. Every parcel of land is different and has its own set of attributes that previous farming practices have influenced. Soil quality, management practices, elevation and taxes can all vary with the land and influence land values. With information about a parcel's history and different public and private places it can be hard to find the information in one, easy source. 
CIBO provides access to public and proprietary information about farmland to help potential landowners and operators understand farmland value in one place. CIBO's land reports incorporate critical factors like productivity potential, zone performance, historical practices, and local economic conditions to determine a parcel of land's fair economic value—independent of hard-to-come-by operator data. Here are some examples of historical data CIBO provides for parcels across the US. 
Illinois
Earl TwpLaSalle Co, IL031030000 441°36′10″N 88°52′7″W
/mp/land_detail/il:099:0310300004/field_history 
Iowa
Maxfield TwpBremer Co, IA1122400001 42°40′36″N 92°14′46″W
/mp/land_detail/ia:017:1122400001/field_history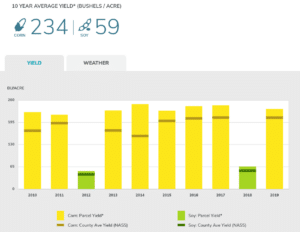 Indiana 
Union TwpWhite Co, IN916305000005500020 40°43′40″N 86°47′33″W
/mp/land_detail/in:181:916305000005500020/field_history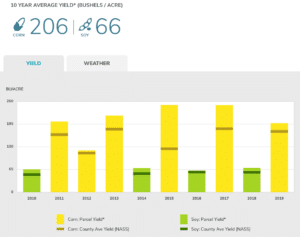 Michigan
Exeter TwpMonroe Co, MI0603000200 42°1′35″N 83°31′24″W
/mp/land_detail/mi:115:0603000200/field_history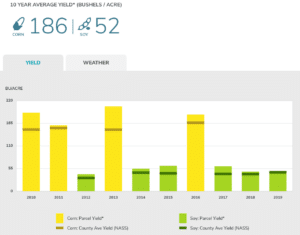 Registration to CIBO is free. See your land. See a simplified value. See CIBO.