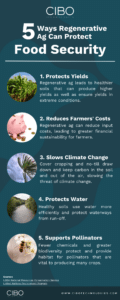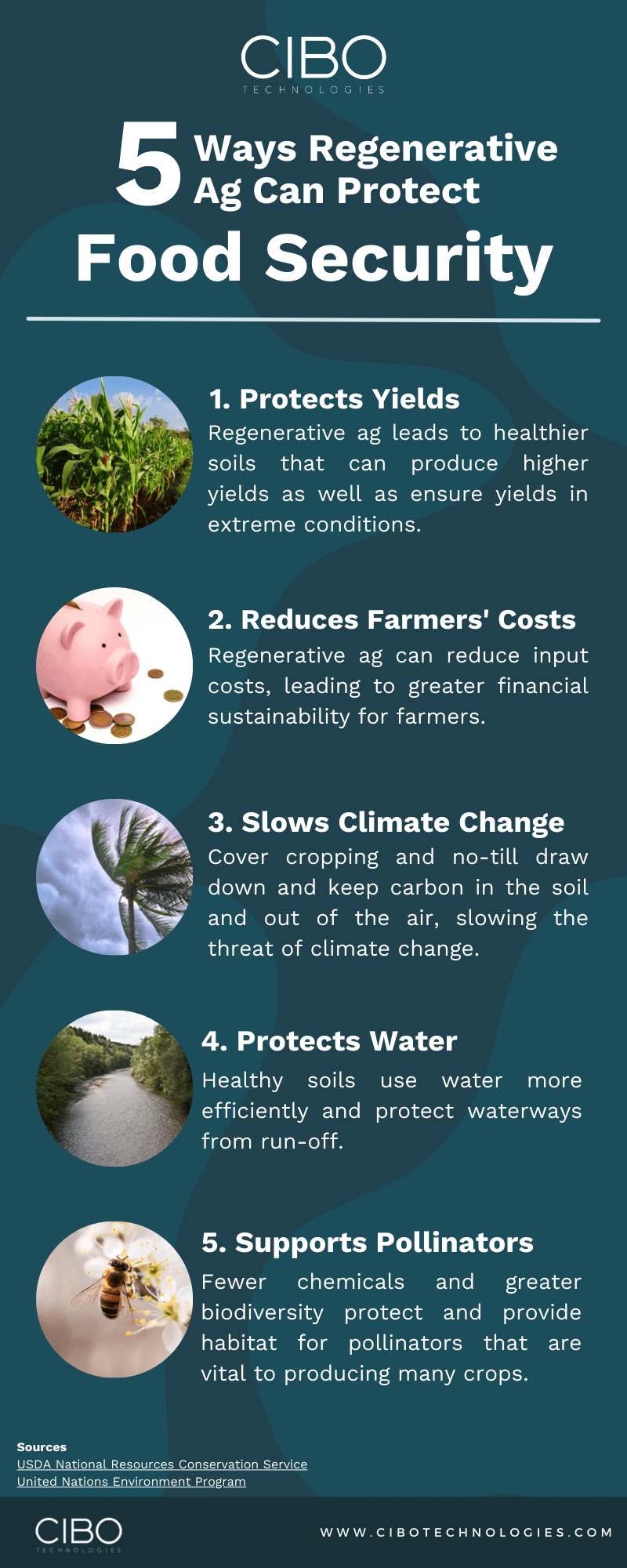 5 Ways Regenerative Agriculture Can Protect Food Security
1. Protects Yields
Regenerative ag leads to healthier soils that can produce higher yields as well as ensure yields in extreme conditions.
2. Reduces Farmers' Costs
Regenerative ag can reduce input costs, leading to greater financial sustainability for farmers.
3. Slows Climate Change
Cover cropping and no-till draw down and keep carbon in the soil and out of the air, slowing the threat of climate change.
4. Protects Water
Healthy soils use water more efficiently and protect waterways from run-off.
5. Supports Pollinators
Fewer chemicals and greater biodiversity protect and provide habitat for pollinators that are vital to producing many crops.
Download the Infographic