By Adam Pasch
August 11, Update: Significant Derecho Event in Iowa, northern Illinois, and central Indiana will result in lower yields locally, regionally, and nationally.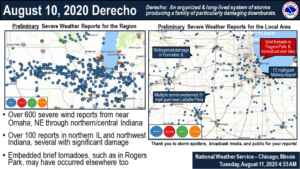 A large-widespread "wind-storm" known as a derecho impacted a large swath of the midwest on August 10, 2020. A derecho produces a swath of particularly damaging thunderstorm winds over an area at least 400 miles long and 60 miles wide. The August 10th event was over 770 miles long and lasted more than 14 hours. Derechos are primarily classified as straight-line winds rather than tornadic. Wind speeds in a derecho can exceed 100 mph which is equivalent to that of an EF1 tornado, but over a vastly larger area than a tornado would impact. Derechos develop in an environment with very warm and moist air at the surface, colder air aloft, and moderate to strong winds at upper levels of the atmosphere.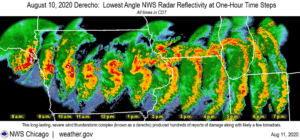 The derecho event swept across major agricultural regions in Iowa, northern Illinois, and Indiana damaging not only crops, but also grain storage facilities. This event will cause significant changes to local, regional, and national yield estimates. Initial estimates are this event could be a billion dollar weather disaster from the grain side. The challenge will reemerge  at harvest when farmers have to figure out where to put all this grain. Many storage facilities were damaged or destroyed. 
As of this writing, an estimated 10 million acres were affected and 23 counties in Iowa have been declared disaster areas, with the list likely to grow. Affected Iowa counties are (so far) Benton, Boone, Cedar, Clarke, Clinton, Dallas, Greene, Grundy, Hardin, Iowa, Jackson, Jasper, Johnson, Jones, Linn, Marshall, Muscatine, Polk, Poweshiek, Scott, Story, Tama, and Washington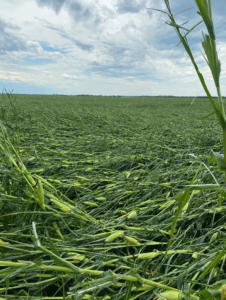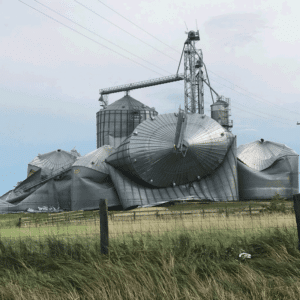 CIBO's current predictions do not account for this event. CIBO is actively working to refine and improve the estimates based on this widespread derecho event. Stay tuned for updates as more information becomes available.
August 1, 2020 Update: Rain for some areas, but continued drought for others.
The maps show the percent of normal rainfall for the month of July. There is good/news and bad news:
Good News:

Several key growing regions observed above normal rainfall in July, especially in central Illinois and southern Indiana, as well as parts of the central Great Plains, resulting in nearly ideal growing conditions as most of the Corn Belt entered the grain filling stage.

Bad News: There were some dry spots too, especially western Iowa with regions only observing 10-25% of normal rainfall for the month of July. Therefore, despite adequate conditions in the early growing season, if the dry pattern continues into August, corn and soybean yields will be impacted by the lack of rainfall. Another drier location was West Texas with rainfall ~50% of the normal. We have seen lost cotton acres due to dry conditions with delayed planting and stunted germination even in irrigated locations.
August 2020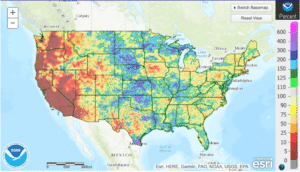 July Update: What a difference a year makes!
The maps show the percent of normal rainfall for the months of May and June. In May and June of 2019, most of the country received significantly more rainfall than normal, in excess of 200 to 400% of normal. In comparison, May and June of 2020 have many areas that were below normal. The smaller amount of rainfall in June 2020 along with warmer temperatures, has fostered crop growth; however, if the lack of rainfall continues into July, yields could be impacted.
May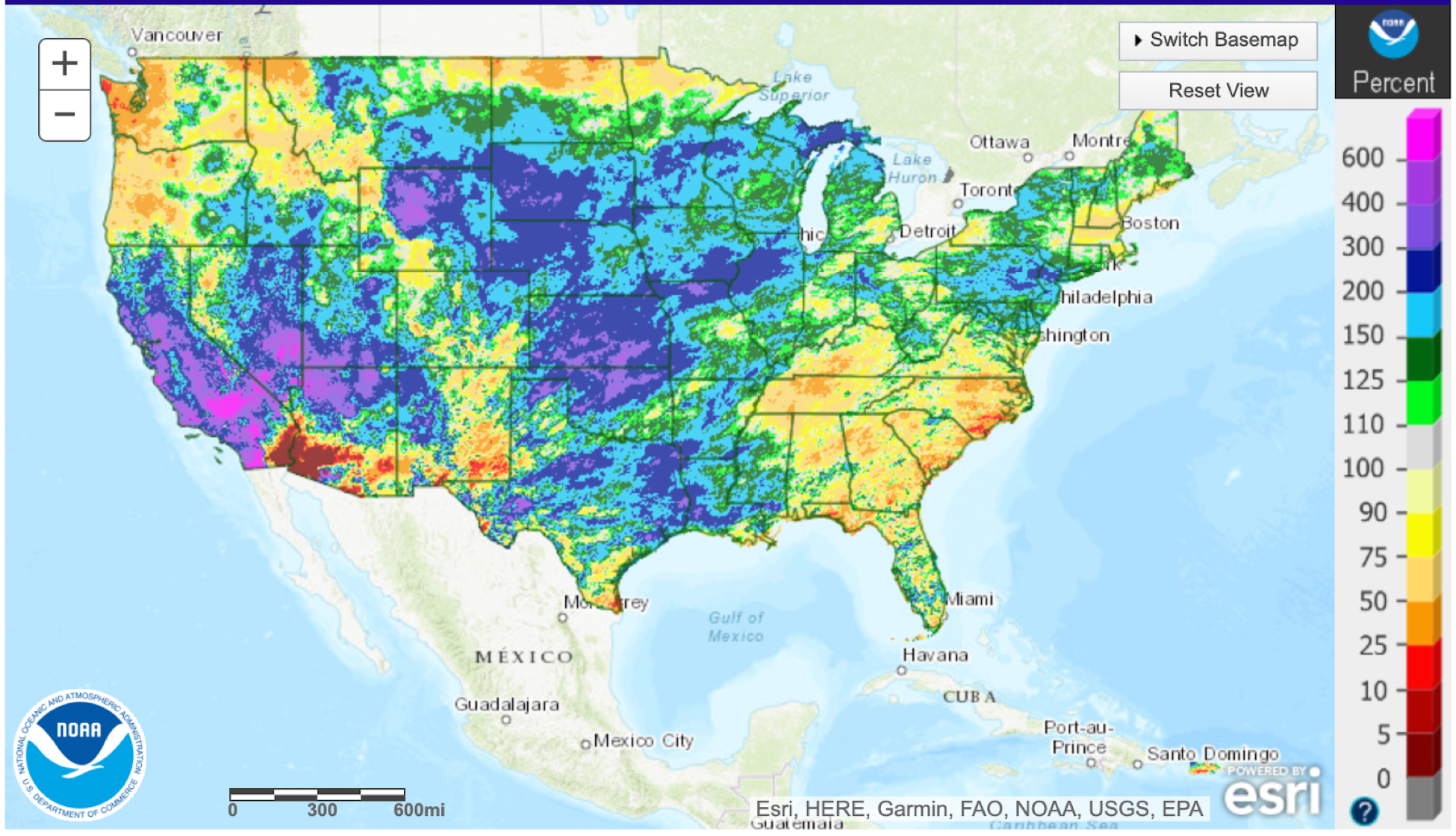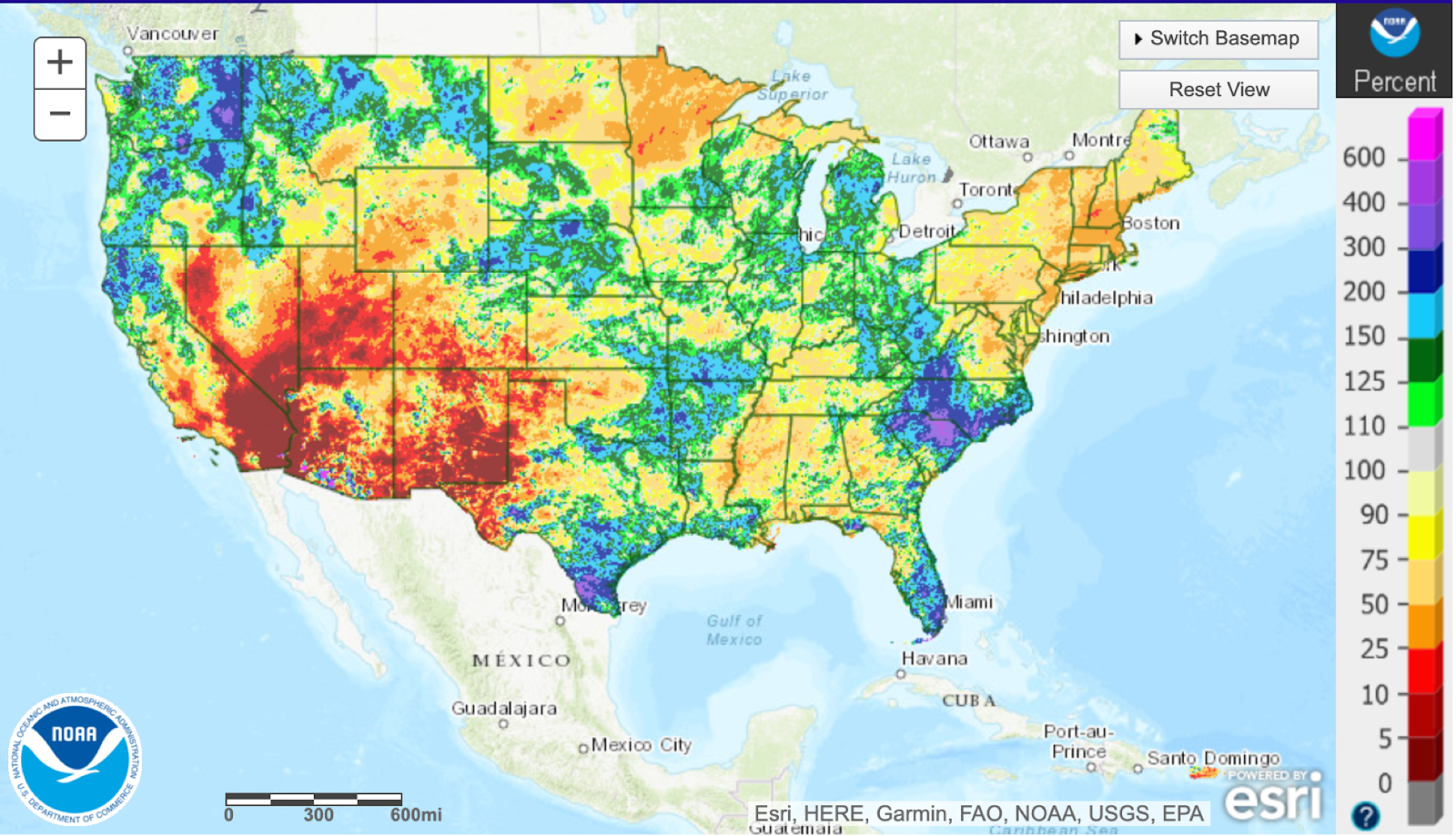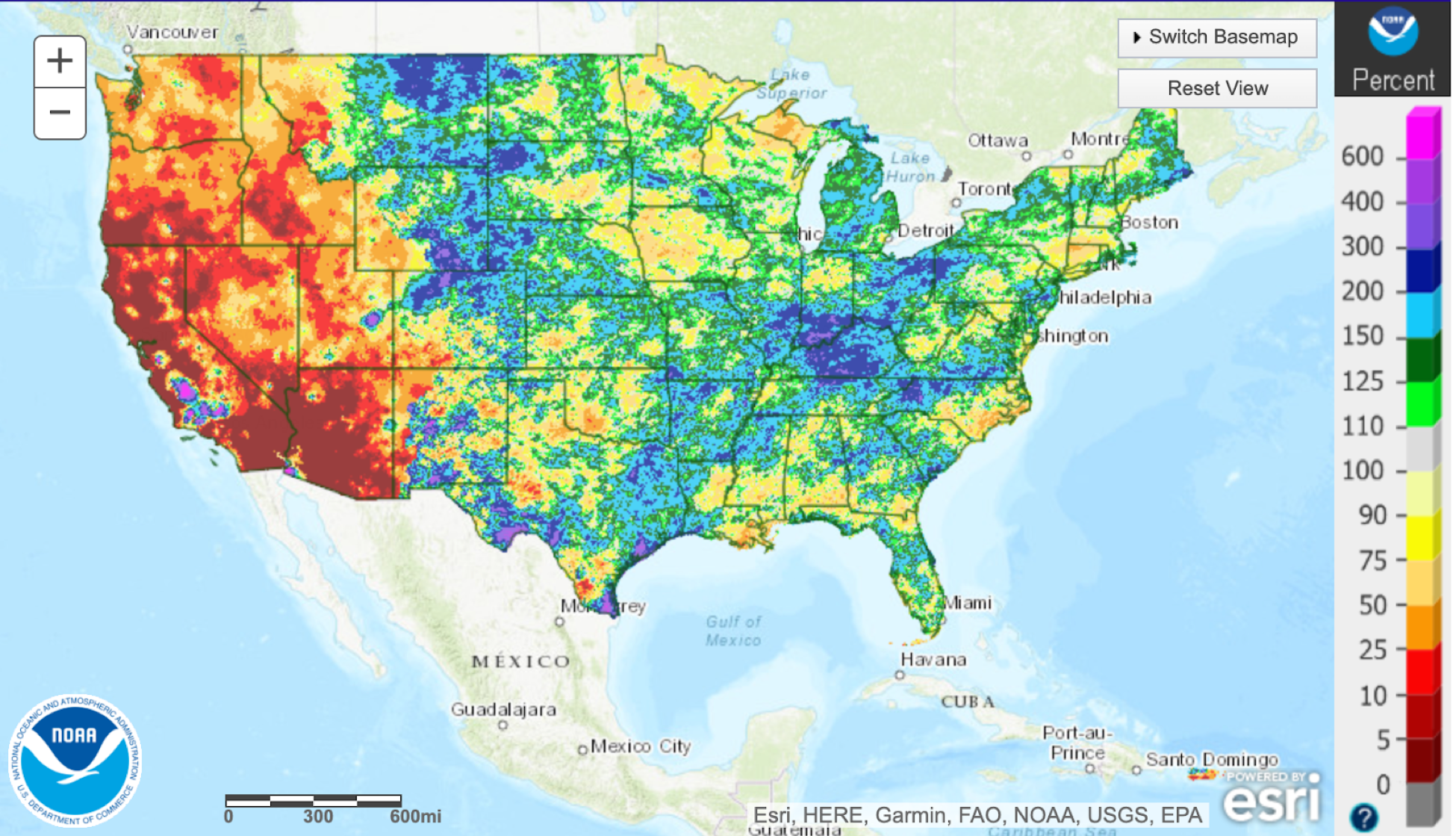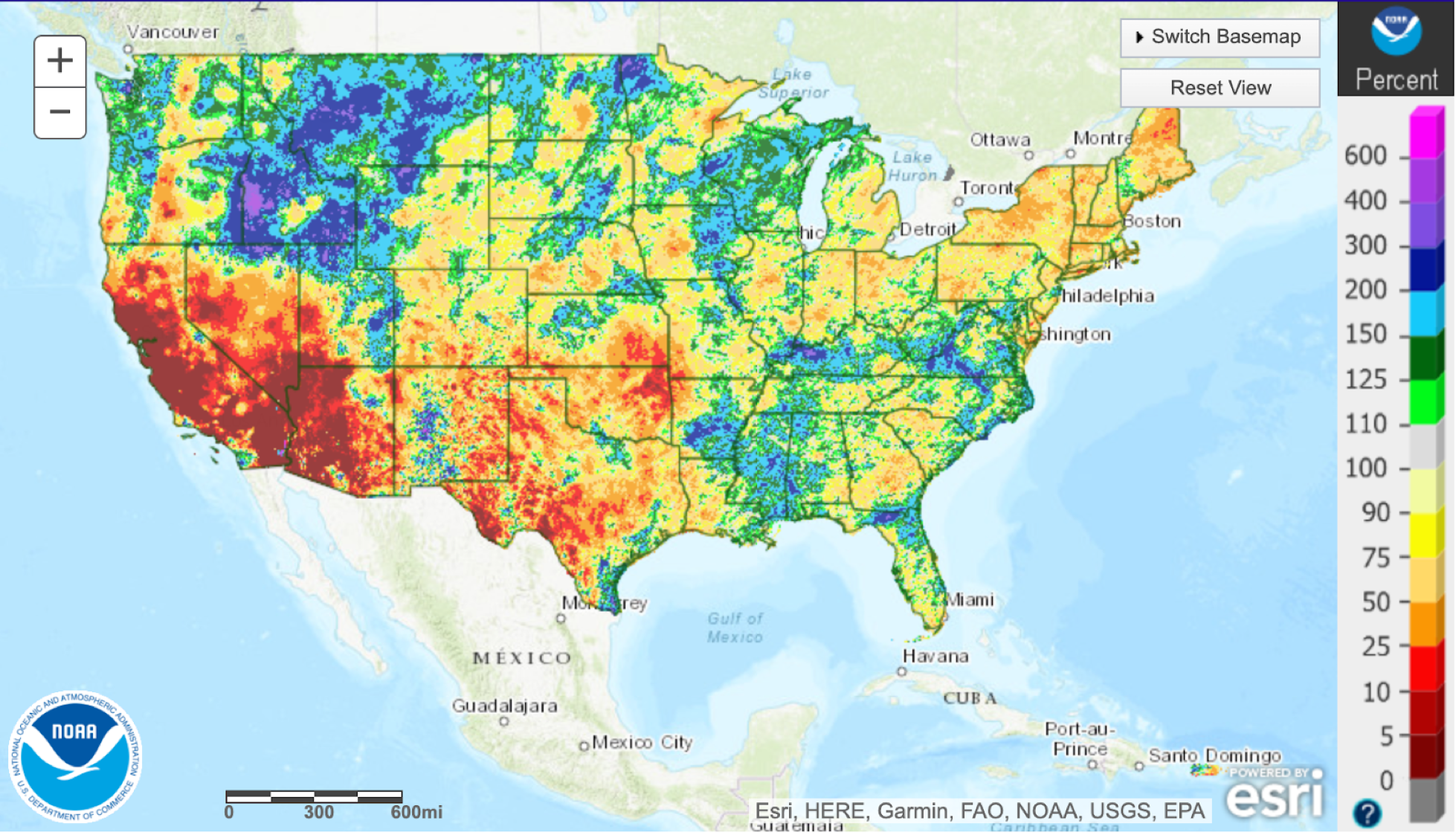 *The maps are sourced from the National Weather Service Advanced Hydrologic Prediction Service (AHPS).
About the Author
Adam Pasch is a Principal Data Scientist in Meteorology at CIBO, a science-driven software startup. He is a Certified Consulting Meteorologist from the American Meteorological Society. Prior to CIBO, Dr. Pasch was the Weather Data Strategy and Operations Manager at The Climate Corporation and a Meteorologist Project Manager at Sonoma Technologies, Inc. He holds a Doctorate, Masters, and Bachelors of Science in Meteorology from Saint Louis University.